Glorious PCMR Build for Gaming in 2K (Intel+Nvidia)
by Garrow G
Posted on: 12/7/2022
Build Description
This build is designed for high-performance gaming in 2560x1440p, which calls for a 3060 Ti. Higher resolutions are supported as well, but not at peak performance (that would call for a 3080). 4k gaming is typically not feasible except with the RTX 4000 series, which is thousands of dollars more expensive and in my opinion not necessarily worth the price. 2k is the most delicious price point.

The powerful i7-12700K picks up the slack for CPU-intensive games that don't use GPU, as well as editing programs and any other applications. This processor does not come with a stock cooler so the best choice is DeepCool AK620 which has significantly more cooling power than the industry standard Hyper 212 Black Edition. For the same price, it gives you 2 more heatpipes and 1 more fan. This means an ultra long lifespan for your CPU and major overclocking performance.

The motherboard is durable and has quality heatsinks. ATX gives you plenty of space for the oversized cooler and GPU.

The power supply is way more than you need. This build consumes like 450-500W, so 850W is overkill, but get no less than 600W. PSU's operate at peak efficiency (97%) around 50% of their total load, which doesn't really matter because it's still 95% efficient from like 30-100% of load range. Check Wikipedia.

RAM is generic. Pick anything. Don't go DDR5, it's buggy, untested, and the reviews are atrocious. Buggy RAM will ruin your life because it's so hard to diagnose.

SSD gives super fast boot times. Mine is like 30 seconds.

May your framerates be high and your latency low. Good luck boys.

Favorite Feature
The giga-sized CPU fan is strong enough to stop global warming.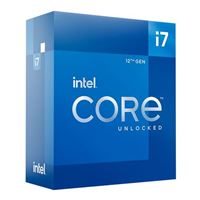 Intel Core i7-12700K Alder Lake 3.6GHz Twelve-Core LGA 1700 Boxed Processor - Heatsink Not Included
Qty: 1 $379.98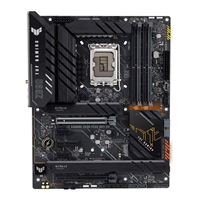 ASUS Z690-PLUS TUF Gaming WiFi D5 Intel LGA 1700 ATX Motherboard
Qty: 1 $259.99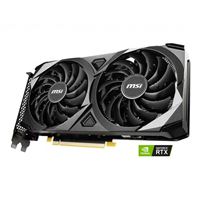 MSI NVIDIA GeForce RTX 3060 Ti VENTUS 2X LHR Overclocked Dual-Fan 8GB GDDR6 PCIe 4.0 Graphics Card
Qty: 1 $459.99
Corsair Vengeance LPX 16GB (2 x 8GB) DDR4-3600 PC4-28800 CL18 Dual Channel Desktop Memory Kit CMK16GX4M2Z3600C18 - Black
Qty: 1 $59.99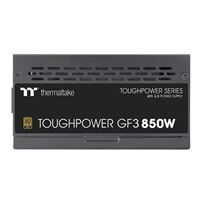 Thermaltake Toughpower GF3 850 Watt 80 Plus Gold ATX Fully Modular Power Supply
Qty: 1 $159.99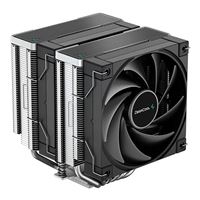 Deep Cool AK620 CPU Air Cooler
Qty: 1 $57.99
Samsung 870 EVO 2TB SSD 3-bit MLC V-NAND SATA III 6Gb/s 2.5" Internal Solid State Drive
Qty: 1 $189.99
Acer Nitro XV272U 27" 2K WQHD 2560 x 1440) 170Hz Gaming Monitor
Qty: 1 $250.00