The Modern, Meticulously-Crafted Rack-Mount Machine
by Thomas D
Posted on: 6/15/2022
Build Description
I rack-mount everything, if possible. I don't play around with PCs taking up valuable desk space, or risk water damage by keeping a PC on the floor; everything goes into a rack.

This rack contains most of my servers, which I use for working on personal projects, experimenting, learning, and flaunting, and the PC is most likely the quietest system I've got in there! This PC was initially made from dumpster parts, i.e. components I found by gutting and salvaging computers found in dumpsters, or systems that were otherwise condemned and forlorn. The absolute BEST that I got from all of that searching and hunting was a Z77 motherboard and i7-3770. Oh, and a GTX 680 that I absolutely wore into the ground. A little while ago, I had adequate budget, so I set off on a PC build that Microcenter helped me throw together:

CASE: iStarUSA D-400 -4U
CPU: Intel i7-12700K
Motherboard: MSI MAG Z690 Tomahawk DDR4 WiFi
Power Supply: Corsair RM850X
AiO Cooler: BeQuiet! Pure Loop 280mm
DDR4 Modules: Corsair Vengeance LPX DDR4 2x16GB kit @3200 MT/s
SSD: Samsung 1TB 980 Pro AND Crucial MX500 2.5in SATA SSD
GPU: ASUS Dual OC 8GB GDDR6 RTX 3060ti
Case Fans: 2x 120mm Foxconn 12V, 0.9A Fans AND 2x Noctua Redux 80mm fans.

I got my CPU, Motherboard, and Power Supply from MicroCenter (thanks). I use the PC for some light gaming and video editing for my YouTube channel, Thomas Computes. As far as Gaming is concerned, I suck. I lasted a whole 3 hours in Valorant, and never played again. Minecraft is cool, but boy is it time-consuming. However, I've been playing Team Fortress 2 since I was 12, so it's fun to jump in once in a while. Since I know the game so well, it's not hard to get back up to speed quickly! #SaveTF2 by the way.

As far as the machine is concerned, it's wonderful. It's sleek and quiet, and can perform when I need it to. Rendering used to take 4-5 hours, but now a 15-minute 4K video exports in a few minutes. That 12700K is menacingly powerful!

I'm constantly starting new and exciting projects in the realm of hardware and software (and where they intersect), so join me for the ride! On my channel, you can find videos about computer clusters and Kubernetes, or perhaps a 30-minute video where I talk about computer fan physics. Whatever you're interested in, I'm sure I've got a video planned on the topic!
Favorite Feature
It's rack-mounted. What more do I have to say?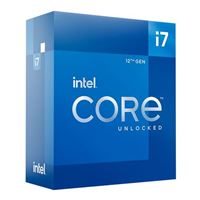 Intel Core i7-12700K Alder Lake 3.6GHz Twelve-Core LGA 1700 Boxed Processor - Heatsink Not Included
Qty: 1 $339.99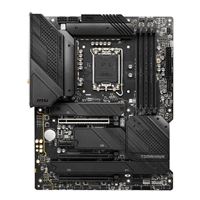 MSI Z690 MAG Tomahawk WiFi DDR4 Intel LGA 1700 ATX Motherboard
Qty: 1 $269.99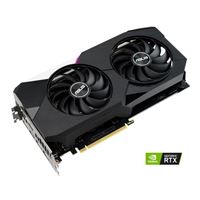 ASUS NVIDIA GeForce RTX 3060 Ti Dual V2 Overclocked Dual-Fan 8GB GDDR6 PCIe 4.0 Graphics Card
Qty: 1 $499.99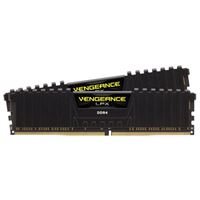 Corsair Vengeance LPX 32GB (2 x 16GB) DDR4-3200 PC4-25600 CL16 Dual Channel Desktop Memory Kit CMK32GX4M2E3200 - Black
Qty: 1 $154.99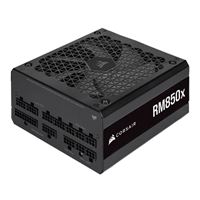 Corsair RMx Series RM850x 850 Watt 80 Plus Gold ATX Fully Modular Power Supply
Qty: 1 $159.99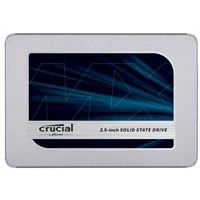 Crucial MX500 1TB SSD 3D TLC NAND SATA III 6Gb/s 2.5" Internal Solid State Drive
Qty: 1 $89.99
Be Quiet! Pure Loop 280mm AiO Cooler
Qty: 1 $150.00
iStarUSA 4u Chassis
Qty: 1 $200.00
Samsung 980 Pro 1TB NVME SSD
Qty: 1 $150.00