Big Rig
by Ravenousl3341
Posted on: 8/5/2020
Build Description
Gaming rig. I usually play some VR titles, Rocket League, Destiny 2, Risk of Rain 2, No Man's Sky.

The process was pretty simple. Installed CPU and heatsink into the Mother Board, as well as the ram, then set it down into the case. Bolted everything down then installed all of the other parts.

The strip of lights in the case was from a bulk roll of 5050 LEDs that I cut and soldered the connections on to it. One RGB header goes to the LED strip, and the second one goes to the fan controller included with the case so that ASUS Aura sync can control everything.

I also run an Oculus Rift S off of this rig, and it's handled everything quite well. This build could benefit from a newer GPU. I'm looking to probably upgrade the CPU to a Ryzen 7 3700x when the 4000 series hits stores and pushes the price down on the 3000s.

I chose the AverMedia capture card over the usual ElGato. The AverMedia was on sale, so I got it for a steal, and it's extremely easy to use.
Favorite Feature
I really love my capture card, AverMedia Live Gamer HD 2. It's great for streaming what I'm playing on my PS4, and it works great with OBS.
AMD Ryzen 5 2600X 3.6GHz 6 Core AM4 Boxed Processor with Wraith Spire Cooler
Qty: 1 $189.99
ASUS ROG STRIX B350-F Gaming AM4 ATX AMD Motherboard
Qty: 1 $79.99
Sapphire Radeon™ RX Vega64 8G HBM2
Qty: 1 $399.99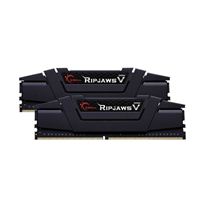 G.Skill Ripjaws V 8GB (2 x 4GB) DDR4-3200 PC4-25600 CL16 Dual Channel Desktop Memory Kit F4-3200C16D-8GVKB - Black
Qty: 2 $79.96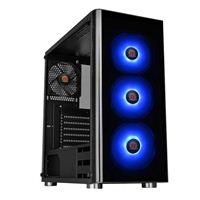 Thermaltake V200 RGB Tempered Glass ATX Mid-Tower Computer Case - Black
Qty: 1 $79.99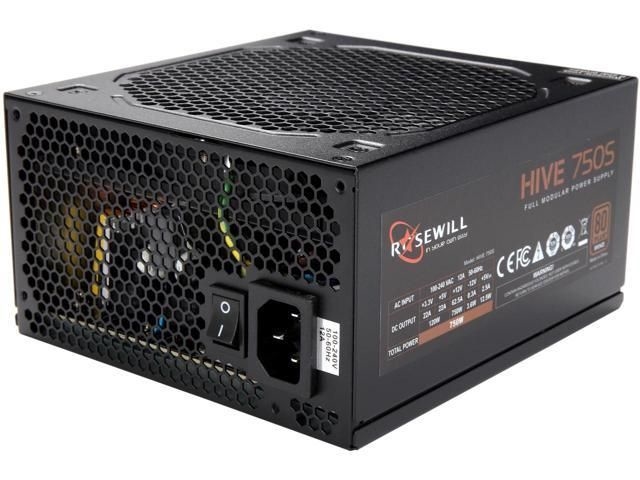 Rosewill Hive 750S
Qty: 1 $149.99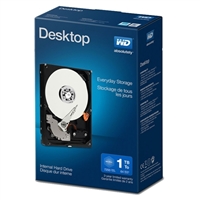 WD Blue Mainstream 1TB 7200RPM SATA III 6Gb/s 3.5" Internal Hard Drive
Qty: 4 $44.99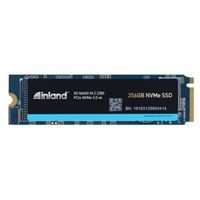 Inland Professional 256GB SSD 3D NAND M.2 2280 PCIe NVMe
Qty: 1 $59.99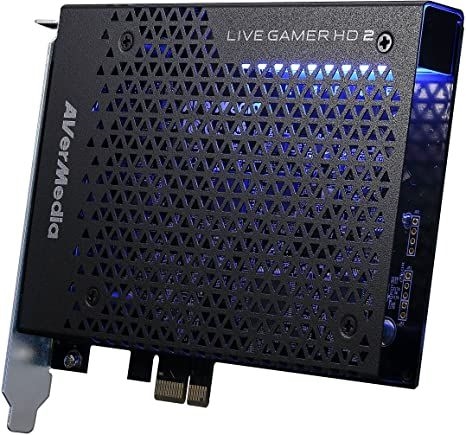 AVerMedia Live Gamer HD 2
Qty: 1 $99.99