1080P Gaming on the cheap
by 2.5-12
Posted on: 1/26/2022
Build Description
I built this PC to get rid of an older GPU (an ASUS ROG Strix RX 570 4GB) and also still offer a competent starter gaming system for its next owner.

AMD's 5600G isn't by any means the best CPU out there right now, but I did feel that with a B450 motherboard (a Gigabyte B450M DS3H V1 and a bios flash) already limited to PCI Express gen III, the 5600G's smaller cache was really the only down side under the $80 more expensive 5600X CPU. Integrated Vega graphics is also a bonus in my mind if the card ever goes south, or if the next owner wants to sell the RX 570 while its worth good money and save their pennies for the next big thing. this CPU sips power, runs cool and the included Wraith Stealth cooler is more than up to the task in a well ventilated case.

On to the remainder of the component choice! I chose an antec mid tower tempered glass side case because I found one open box for $41, the Power Supply is a Thermaltake SmartPower 430 80Plus white non modular unit, good enough for pretty much anything thrown at this PC's way, and comes with enough EPS power and PCIE power connectors to step up to a 5800 CPU and a RTX 3060/6600XT level GPU without a worry in the future.

Building off the B450M DS3H board and the 5600G, I paired it with a 256GB SATA based SSD for booting and a couple of AAA titles. Bolstering this, I did include a 1TB hard drive as a secondary game drive. this combo seems to work really well and amounts to under $50 for the pair after tax. Not bad for one and a quarter terabyte of storage!

32GB of dual rank DDR4 sit in the two ram channels of the DS3H. 3600 CL18 is the speed they're operating at and the additional buffer is really nice for when the computer gets called on for production workloads or a bit too many chrome tabs!

All-in, this system cost a hair under $550 after tax in components, and honestly considering it plays esports titles at over 100FPS and AAA titles at 1080P low at 60 or so.. this is a screaming value build that you yourself could probably handle too. the 4GB RX470 and RX570 are not very expensive on the second hand market as they're really not viable for mining most of the profitable coins.. you could snag one yourself and get something thats near parody with a RX 6500XT, has a video encoder and a decent video decoder built in as well for a lot, lot less money.
Favorite Feature
clean cable management, simplistic functional build and performance frames per dollar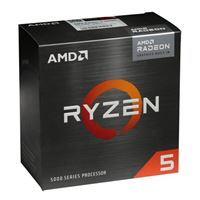 AMD Ryzen 5 5600G Cezanne 3.9GHz 6-Core AM4 Boxed Processor - Wraith Stealth Cooler Included
Qty: 1 $225.46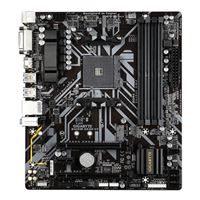 Gigabyte B450M DS3H V2 AMD AM4 microATX Motherboard
Qty: 1 $74.99
PowerColor AMD Red Dragon Radeon RX 560 Single-Fan 4GB GDDR5 PCIe Video Card
Qty: 1 $199.99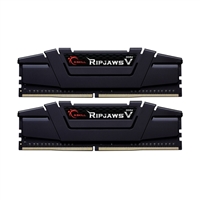 G.Skill Ripjaws V 32GB (2 x 16GB) DDR4-3200 PC4-25600 CL16 Dual Channel Desktop Memory Kit F4-3200C16D-32G - Black
Qty: 1 $114.99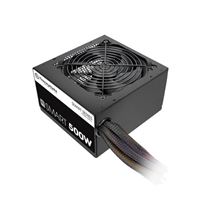 Thermaltake Smart Series 500 Watt 80 Plus ATX Non-Modular Power Supply
Qty: 1 $34.99
WD Blue 1TB 7200RPM SATA III 6Gb/s 3.5" Bulk Internal Hard Drive
Qty: 1 $34.99
Inland Professional 256GB SSD 3D TLC NAND SATA 3.0 6 GBps 2.5 Inch 7mm Internal Solid State Drive
Qty: 2 $28.42