Ship of Theseus
by dnyank3
Posted on: 12/30/2021
Build Description
For those uninitiated, the Ship of Theseus is a philosophical question (stick with me, I promise!) discussed by the likes of Plato- "if you were to have a ship, or any other object, and replace every single component which it's made of, is that ship still the same ship?"

I haven't built a new computer since 2012. Yet this is a build log for a machine which currently has a Ryzen 5000 CPU and a 3080. I'd like to use this space to advocate for one of my favorite parts of the DIY PC market - upgradability and expandability.

Almost decade ago, I built a rig with a 3570k and the cheapest Z77 board on the shelf at Micro Center. Little did I know, after 3 GPU upgrades (iGPU to 750ti, to RX 470, to the 3080), an accumulation of storage both mechanical and solid state, RAM upgrades (8GB to 16GB DDR3, then 16GB of DDR4), a new motherboard and 2 CPU upgrades (3750k, to r5 1600, to r5 5600), as well as the addition of RGB Strips and Fans - I'd still be using the same case and power supply I bought way back when Windows 7 was still the latest and greatest. As technology evolved and my budget grew, I was able to "level up" my rig - one piece at a time.

My machine has grown with me, been there through thick and thin. I'm fortunate enough to be in a position where I could afford to replace my case, it would certainly help with temperatures to do so, but this cheapo case has been through battle and back with me. I'm not sure I could really call it "my computer" if it wasn't in a stormtrooper-esque enclosure of questionable integrity. The fact it's a bit of a "sleeper" (ironic as it may be to use the term on an RGB-clad system) is endearing to me.

Its dated, arguably cheap-looking exterior betrays the impressive compute power which lies within. Compared to buying an integrated system with a limited upgrade potential, a DIY PC can be stretched over time so far it barely resembles it's original creation, endowed with new capabilities unimaginable when you first built it.
Favorite Feature
Dual optical drives, kicking it 2006 style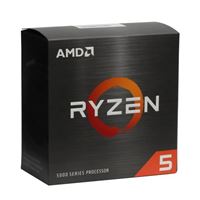 AMD Ryzen 5 5600X Vermeer 3.7GHz 6-Core AM4 Boxed Processor - Wraith Stealth Cooler Included
Qty: 1 $269.99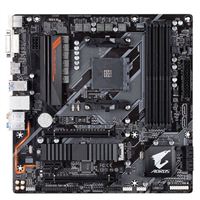 Gigabyte B450 AORUS M AMD AM4 mATX Motherboard
Qty: 1 $99.99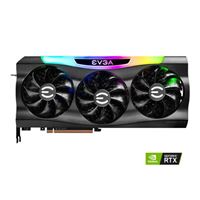 EVGA NVIDIA GeForce RTX 3080 FTW3 Ultra Gaming Triple-Fan 10GB GDDR6X PCIe 4.0 Graphics Card
Qty: 1 $919.99
GeIL EVO Potenza 16GB (2X8GB) DDR4-3000
Qty: 1 $60.00
Thermaltake Commander MS-I Snow
Qty: 1 $60.00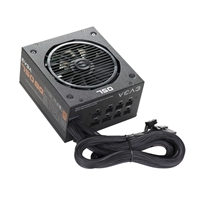 EVGA 750 BQ 750 Watt 80 Plus Bronze Semi-Modular ATX Power Supply
Qty: 1 $79.99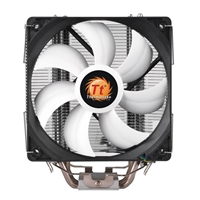 Thermaltake Contac Silent 12 CPU Cooler
Qty: 1 $34.99
Seagate BarraCuda 3TB 5400RPM SATA III 6Gb/s 3.5" Internal Hard Drive
Qty: 2 $60.00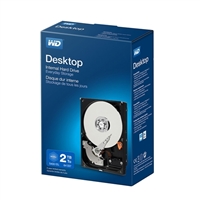 WD Blue Mainstream 2TB 5400RPM SATA III 6Gb/s 3.5" Internal Hard Drive
Qty: 1 $44.99
samsung 840 evo 750gb
Qty: 1 $0.00
SanDisk Ultra 3D 512GB SSD 3D NAND SATA III 6Gb/s 2.5" Internal Solid State Drive
Qty: 1 $0.00
Acer XV270U 1440p Monitor
Qty: 1 $220.00
Arctic P12 RGB
Qty: 3 $15.00
Dell 1707FP Auxiliary Monitor (1280*1024)
Qty: 1 $25.00
Dual RGB Strip
Qty: 1 $15.00
HP 16X Lightscribe Burner
Qty: 1 $20.00
LG 24X DVD burner
Qty: 1 $20.00
Logitech G903 mouse
Qty: 1 $140.00
Logitech G923 Wheel
Qty: 1 $250.00
Microsoft Internet Pro Keyboard (1999)
Qty: 1 $1.00