Cooler Master Hyper 212 EVO AM4 Install Guide
Due to the socket size and cooler mounting holes change on AMD AM4 motherboards, there will be a limited number of CPU compatible coolers at launch. The Cooler Master Hyper 212 EVO has a compatibility bracket available (AM4 SOCKET MOUNTING KIT Gen1 - SKU 246918) which will be free with purchase of the Cooler Master Hyper 212 EVO. It is also available for existing 212 EVO owners for $4.99 . This current solution only allows the cooler to be mounted in one orientation (up/down) so there potentially could be some clearance issues for DIMMs with tall heat spreaders installed in slot #4 (closest to the CPU Socket). An updated (Gen2) mounting bracket will be available mid-March that will allow up/down or front/back orientation.
To ensure all 4 RAM slots can be populated, customers must install their DIMMs prior to installing their Hyper 212 EVO.
RAM slot order from left to right: 4-3-2-1.
Slot farthest from CPU is slot #1.
If installing 2 DIMMS; Use slots 1 and 3.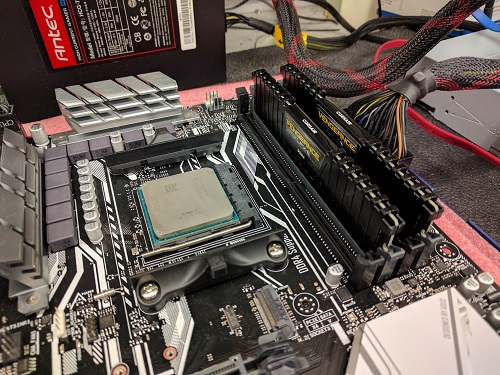 Fit the AM4 Mounting Bracket over the cooler base plate (Aluminum)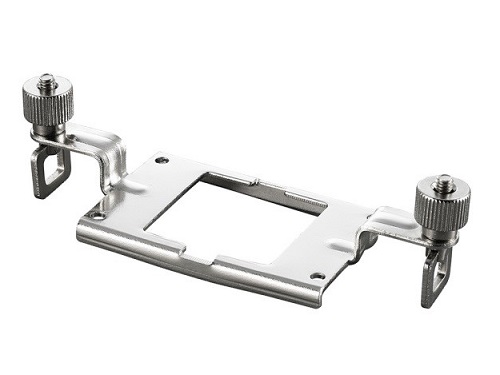 AM4 Mounting Kit Gen1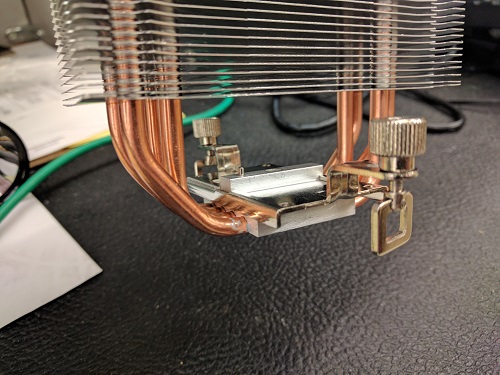 In this example we can see with Corsair LPX modules, there is ample clearance but installation would not be possible in slot #4 (far left) with the cooler installed first.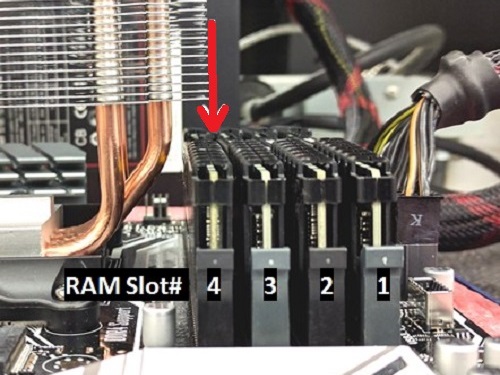 Once thermal paste has been applied (or if using the pre-applied thermal paste) place the cooler evenly onto the CPU. Position the two metal clips over the plastic mounting points and tighten the thumb screws. Make sure to alternate tightening each clip, one turn at a time to ensure even spread of the thermal paste.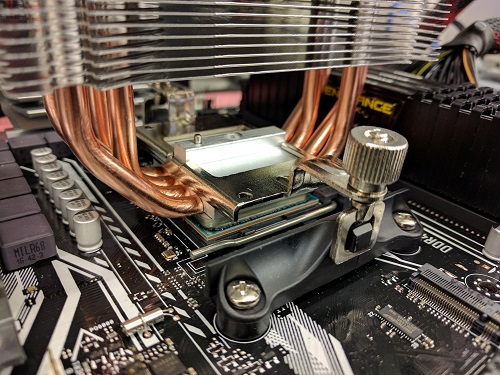 Snap the fan onto the cooler and connect the 4 pin PWM connector to the CPU FAN header on the board.