It's Easy to Bring Back the Fun!
Once again you can experience all the excitement associated with wild graphics, on-screen challenges of skill and nerve, multi-colored buttons to frantically press with competitive zeal - Arcade Gaming is back, and you can join the fun with either a bartop or stand up cabinet system.
BARTOP RETRO ARCADE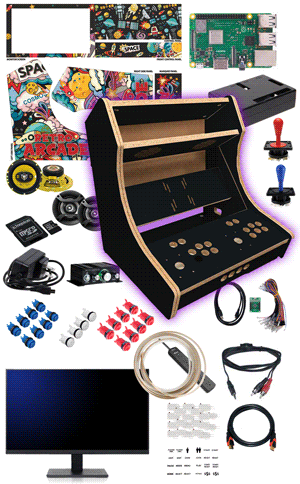 Add "POW!"to a bar top (or dorm room!) with this portable cabinet. The complete DIY kit includes all components to build a fully operational bartop arcade: Raspberry Pi 3 Model B+; cabinet; 22-inch monitor; kit of parts and graphics package
---
This step-by-step video is very detailed about every aspect of building your new Retro Gaming Arcade kit. The standup kit build - and the wiring of the control panels - is very similar.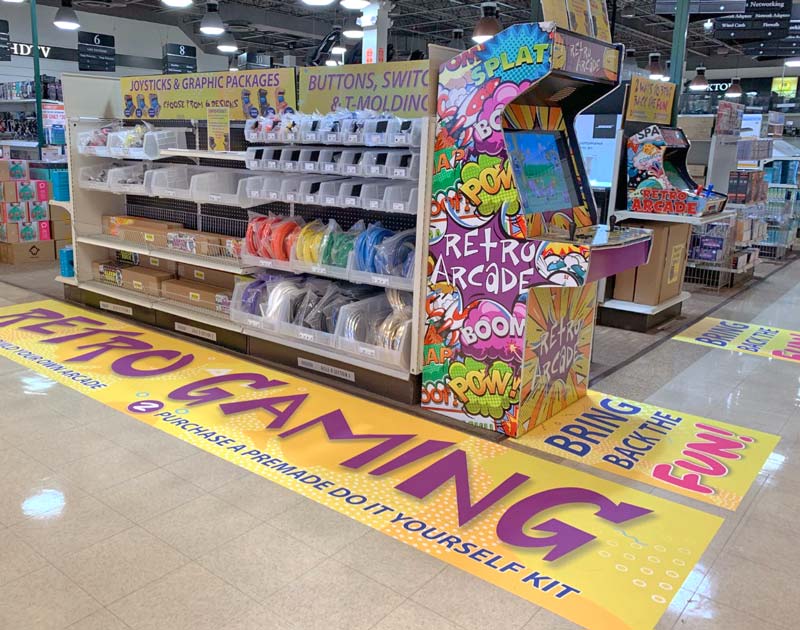 Visit the Retro Gaming Section in Your Store - you'll find all the components you need to build your own retro system.