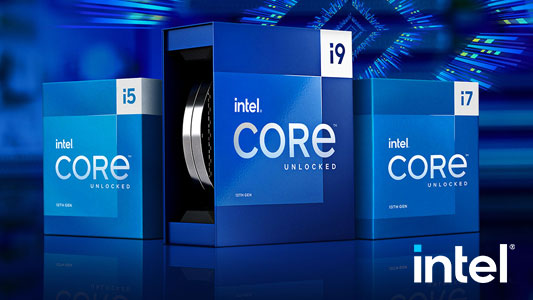 13th Gen Intel® Core™ desktop processors
Beyond performance.
Start your build with a 13th gen processor:
Configure Your PC
Build Total:
$329
99
+ tax
Core Components
CPU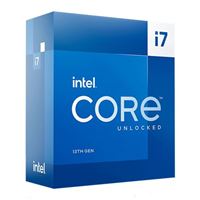 $329.99 EACH
RAM
Please select a Motherboard first.
Optical Drive
Please select a Case first.
CPU Cooling
Heatsink
Please confirm the heatsink selected supports the socket type of the motherboard
Please select a Motherboard first.
Water Cooling Accessories
Welcome to the Intel Custom PC Builder
Ready to build your own PC?
You've come to the right place! Use our Intel Custom PC Builder to research and pick PC parts from the thousands of components we have in stock. You can use this to create a gaming PC build with streaming capabilities, or a machine that's specific to your business.
Next Steps
Once you've configured your PC, you can: Save your parts list in the Build Dashboard for later, Share your parts list in our Community Forum, reddit or other forums to get feedback, print it as a shopping list or view a store map to visit one of our stores, add to cart to reserve your choices for in-store pickup.
Enthusiast PC Builders
For the enthusiast PC builders, you can create and save multiple parts lists in your Build Dashboard. Then once you've built your custom PC, don't forget to submit it to the Build Showcase to show it off and help inspire others with your selection and creativity.
Intel PC Builder FAQs
Do I need an aftermarket fan?
While all non-K Intel desktop boxed processors come bundled with a fan, usually you will need to purchase an aftermarket cooler.
What type of chip sockets does Intel use for their processors?
Intel has a number of socket types currently available at Micro Center: LGA 1151, LGA 1200. LGA 1700, and LGA 2066. The Micro Center PC Builder will automatically remove motherboards that are not compatible with your chipset, however, making compatibility checks easy. Intel's official compatibility tool is available here.
What do cores/threads mean for Intel processors?
Cores are the actual processors that are doing the calculations, while threads are the tasks or instructions that can be run simultaneously on those cores. Many AAA PC games run through a single Core which Intel optimizes for performance.
What do the letters at the end of the processor mean?
What do the letters at the end of the processor mean? The letters after the model number of an Intel CPU refer to its specific features. For example, "K" processors are overclockable, "T" processors are low-power, "F" processors require a discreet graphic card and "S" processors are high-performance. Multiple suffixes can be combined such as "KF" for unlocked and discrete graphics required. In addition, all processor suffix definitions are available here.
Intel CPUs - Suffix Definitions

| Suffix | Meaning |
| --- | --- |
| F | Requires discrete graphics |
| K | Unlocked and overclockable |
| S | Special Edition, high performance |
| X / XE | Unlocked, ultra-high end |
How do Intel CPUs overclock?
Intel CPUs can overclock by increasing the frequency of the CPU's internal clock. This can be done either through the BIOS or a software overclocking program such as Intel's official Performance Maximizer software. For more information on overclocking, visit our Community.
What type of RAM is compatible with Intel CPUs?
The type of RAM that is compatible with Intel CPUs will be dependent on the socket type of the motherboard. For example, LGA 1151 processors are compatible with DDR4 RAM, while LGA 1700 processors are compatible with DDR4 and DDR5 RAM.
How do Intel CPUs attach to the motherboard?
Intel CPUs attach to the motherboard through the LGA socket. This socket has a lock on either end that secures the CPU to the motherboard. To release this lock, both ends of the socket have a small lever that can be moved inwards towards the center of the socket so it is parallel with the top of it.
For a full list of Intel processor specific details please visit the Intel Ark site.
To navigate, click on Processors under Select your product, choose Intel Core Processors, select your processor generation and core type such as 11th Gen Intel Core i5 Processors and then select the specific processor for detailed information.
*The Custom PC Builder is designed to assist you in compiling a list of components to build a PC. Although every effort has been made to ensure compatibility, it is not guaranteed. As such, we strongly recommend visiting the store to discuss your completed list with one of our highly trained Associates.
Estimated power consumption shown above is a general guide. Actual numbers will vary depending upon additional components chosen and which games or applications are running. Many power supplies run at their peak efficiency at around 50% load, however, our store associates will be happy to help you select the right power supply for your needs.