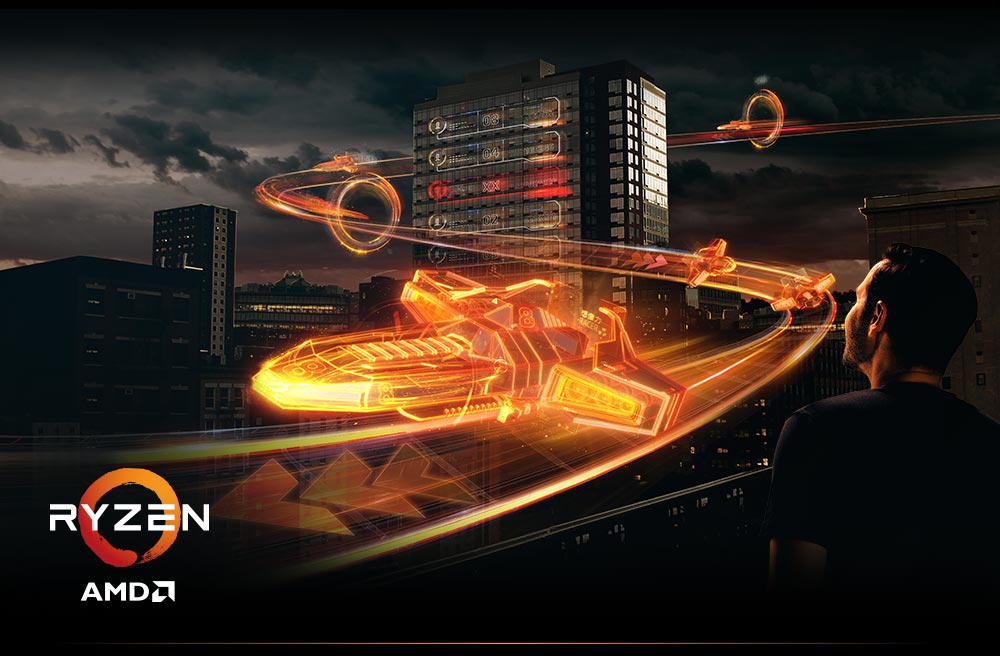 GAME BEYOND IMAGINATION
2nd Gen Ryzen™
The Intelligent Processor
Discover the 2nd Gen AMD Ryzen™ processors and experience more performance than ever before. Gamers, streamers, creators: use the modern, intelligent, responsive Ryzen™ processor to bring your imagination to life.
Additional Motherboard Bundle Savings Available

Incredible Gaming Performance
The 2nd Gen AMD Ryzen™ desktop processors raise the bar for PC gaming.

State of the art Precision Boost 2 technology enables higher frequencies, while an updated 12 nanometer design improves memory speed and reduces latency for increased gaming experiences.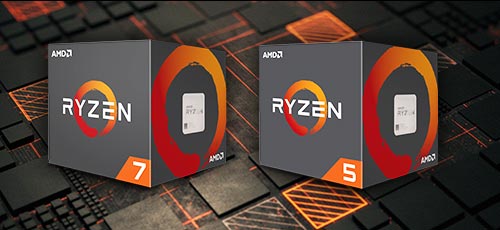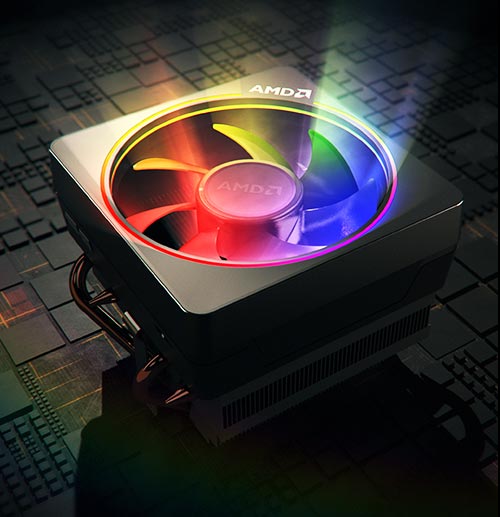 Cutting Edge Technology
The 2nd Gen AMD Ryzen™ desktop processors are based on industry leading 12 nanometer process technology to implement the latest, cutting edge features.

Ryzen's advanced SenseMI1 technologies enable more performance than ever before. In combination with Precision Boost 2 technology, XFR 2 uses the intelligence of the processor to detect premium cooling2 and deliver more performance in real world workloads.

AMD 400-Series motherboards are ready for all Ryzen desktop processors out of the box, and feature design updates tailored for enthusiasts, such as Precision Boost Overdrive3 for enhanced performance with AMD Ryzen 2000X Series processors. AMD 300-Series motherboards are compatible with 2nd Gen AMD Ryzen™ desktop processors with a simple firmware (BIOS) update4.

Choose 2nd Gen AMD Ryzen desktop processors and embrace a computing experience that's both more flexible and powerful than anything that's come before it.

True Intelligence
Every 2nd Gen AMD Ryzen™ desktop processor is equipped with a true neural net to analyze your computing needs, adapting its performance profile every millisecond. The result is an intelligent processor that adapts to your specific workload, for all your demanding needs.

Game. Stream. Design. Create. Bring your imagination to life with the intelligent 2nd Gen AMD Ryzen™ desktop processor.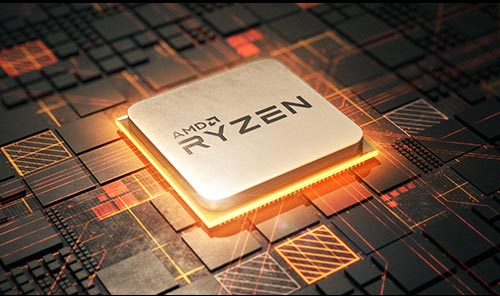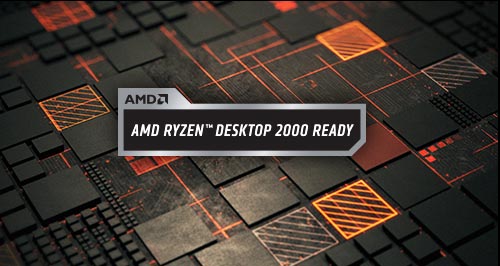 AMD Socket AM4 Compatible
AMD Ryzen™ 2000 Series desktop processors are compatible with AMD 400 Series chipset Socket AM4 motherboards. Look for the "AMD Ryzen™ Desktop 2000 Ready" badge on the motherboard box. AMD 300 Series chipset motherboards may require updated firmware (BIOS) to be installed4. Please contact the manufacturer of the AMD Socket AM4 motherboard for more information.
1
AMD SenseMI technology is built into all Ryzen processors, but specific features and their enablement may vary by product and platform. Learn more at
http://www.amd.com/en/technologies/sense-mi
. GD-126
2
AMD defines premium processor cooling as a combination of ambient temperature and thermal solution that results in processor temperatures below 60 degrees Celsius while the CPU is processing the system workload. GD-118
3
Precision Boost Overdrive requires a 2nd Gen Ryzen 2000X series processor with AMD 400-series chipset motherboard. Because Precision Boost Overdrive enables operation of the processor outside of specifications and in excess of factory settings, use of the feature invalidates the AMD product warranty and may also void warranties offered by the system manufacturer or retailer. GD-128
4
For more information on AMD Socket AM4 compatibility, visit:
https://www.amd.com/en/products/chipsets-am4
©2018 Advanced Micro Devices, Inc. All rights reserved. AMD, the AMD Arrow logo, Ryzen, Radeon and combinations thereof are trademarks of Advanced Micro Devices, Inc.