Legacy Games

Legacy Games Amazing Time Management Games: Delicious 10-Pack
Overview
10 amazing Time Management Games for 1 low price! Experience wonderful storylines and complete challenging levels for hours of fun. 10 full Games on 1 disc, Hundreds of levels to complete, Gorgeous artwork to enjoy, Fun and challenging time management gameplay, Heartwarming stories to experience.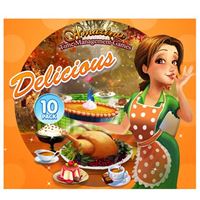 Legacy Games Amazing Time Management Games: Delicious 10-Pack
Usually ships in 5-7 business days.