Inland

Inland HC-05 Bluetooth Transmission Module for Arduino Bottom Master Slave
Overview
HC-05 Bluetooth Module is an easy to use Bluetooth SPP (Serial Port Protocol) module, designed for transparent wireless serial connection setup. Its communication is via serial communication which makes an easy way to interface with controller or PC. HC-05 Bluetooth module provides switching mode between master and slave mode which means it able to use neither receiving nor transmitting data.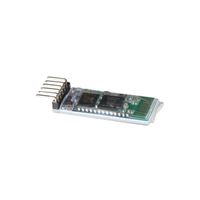 Inland HC-05 Bluetooth Transmission Module for Arduino Bottom Master Slave
Usually ships in 5-7 business days.