LAX Gadgets

LAX Gadgets 8000mAh Premium Marble Power Bank w/ USB Type-C Input and Output
Overview
Dual-function USB Type C input/output port charges your USB-C device or recharges the power bank. Standard DUAL USB-A ports for charging your other devices. Worked in marble secure your gadgets against unnecessary current, overheating, and cheating.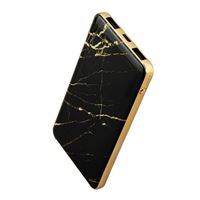 LAX Gadgets 8000mAh Premium Marble Power Bank w/ USB Type-C Input and Output
Usually ships in 5-7 business days.