j5create

j5create JDA203 HDMI to VGA Adapter with Audio – HDCP 2.2 Compliant
Overview
j5creates HDMI to VGA adapter JDA203 allows you to connect the HDMI output from your laptop, Ultra book, Desktop, Tablet, Blue ray DVD, Digital set-top box, player, Digital camera, Video camera or gaming console equipment to the VGA input of a monitor or projector by converting the HDMI video signal from the output device into a VGA output and separate 2-channel analog audio.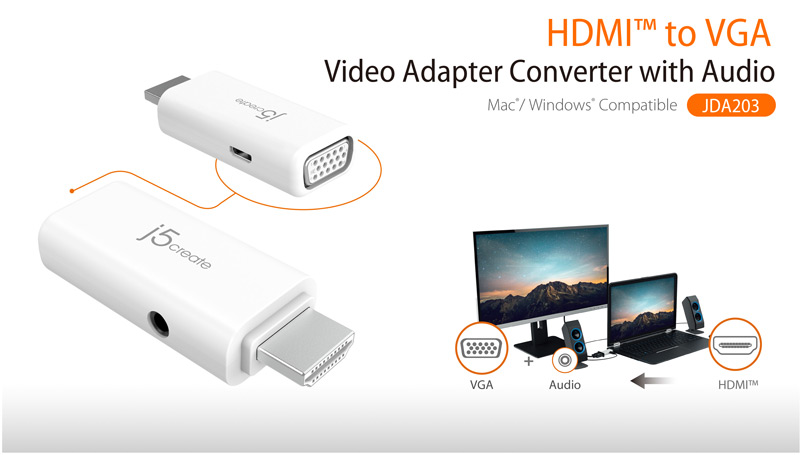 Directional HDMI™ to VGA Conversion
Connect your HDMI-enabled device, such as a laptop, to your VGA-enabled projector or display.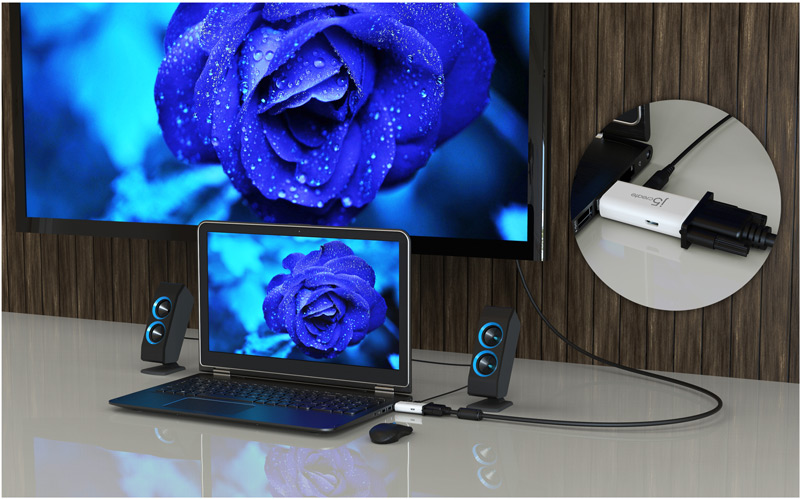 Plug And Play
Convert the HDMI video signal into a VGA output and a 2-channel analog stereo audio. No driver or power required.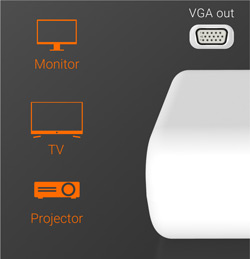 VGA High-Density Female Output
Works with all VGA-enabled displays including monitors, TVs, or projectors.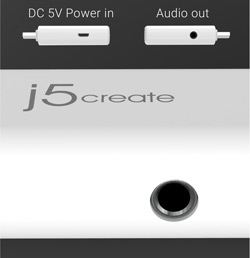 Audio Jack & Optional Power Port
Features a 3.5 mm audio jack for headphone/ speaker and an optional micro-b output for extra power when needed.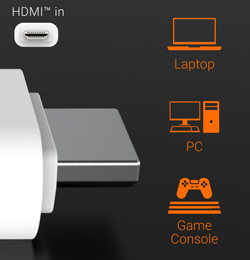 HDMI 1.4 Compliant Male Input
Compatible with HDMI-equipped devices including laptops, game consoles, TV sticks, and more.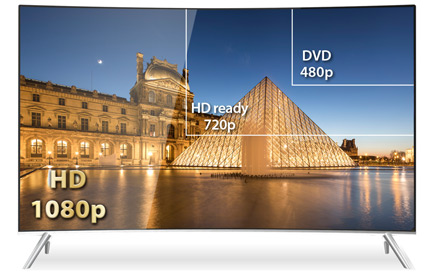 Full HD 1080P Resolution
Supports resolution up to 1920 x 1080 at 60 Hz, eliminating the expense of upgrading to an HDMI display for the sake of compatibility.
Improve Your Productivity
Extend or mirror your display onto a Full HD monitor or TV, giving you additional screen space to multitask and maximize your productivity.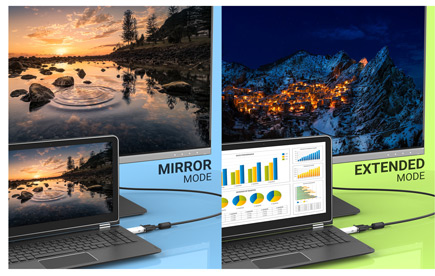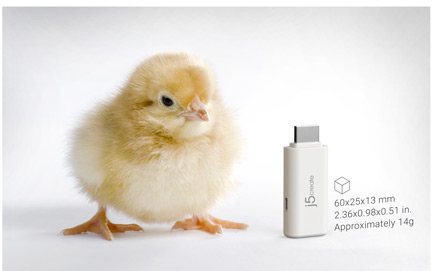 Compact & Lightweight
Compact and lightweight design for easy storage and enhanced portability.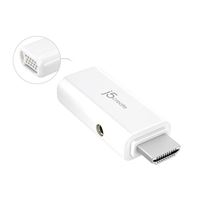 j5create JDA203 HDMI to VGA Adapter with Audio – HDCP 2.2 Compliant