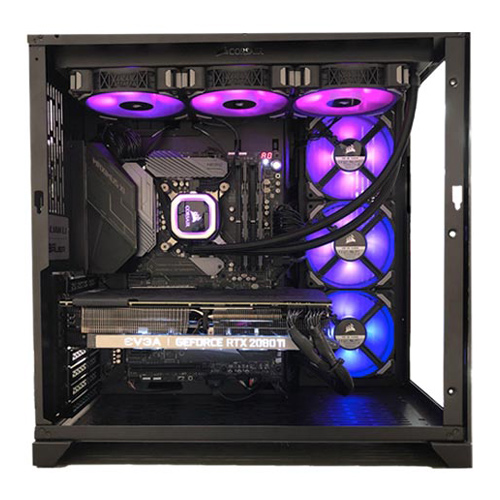 Micro Center Service

Micro Center Service Tier 3 Custom PC Build
Same day service!

Overview
Tier 3: Closed Loop Water Cooling
Tier 3 service constructs an all-in-one liquid cooled system for quieter computing. The added cooling boosts performance for faster streaming video, content creation, 3D modeling, and more.
Tier 3 Components
CPU
Motherboard
RAM
Graphics card
SSD or hard disk drive
Power supply unit
Custom water cooling compatible case
Windows Operating System
Hardware drivers
All-In-One Liquid CPU Cooler
Water block(s)
Soft tubing
Tubing fittings
Radiator(s) and fans
Tier 3 also covers the installation of these optional components: additional fans, additional drives, WiFi cards, video capture cards.
Services
Same day, if checked in 4 hours before closing*
Free consultation and help selecting compatible components
Built by a dedicated, highly qualified Build Technician
POST Test to confirm function
90-day warranty on parts and labor - longer warranties available
No extra charge for specific cable routing, radiator or fan placement, coolant tube routing and placement, and RGB wiring
* Note: Service times may be longer if we need to order parts from a supplier. Your technician will provide an estimated pick up date when creating the work order.