SparkFun Electronics

SparkFun Electronics Infrared Control Kit
Overview
Have you ever needed an easy and effective way to activate electronics from across the room? Infrared remotes are still the cheapest way to wirelessly control a device. We have designed the remote in this kit to be small, very simple, and low-cost.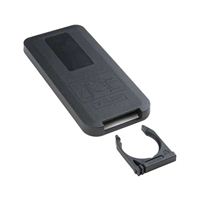 SparkFun Electronics Infrared Control Kit
Usually ships in 1-3 business days.