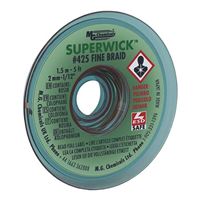 MG Chemicals

MG Chemicals Fine Braid Super Solder Wick - 0.08" x 5' Green
Overview
The 400 series Super Wick Fine Braids are high quality, precision cleaned desoldering braids that were produced with up-to-date and environmentally friendly processes and technology. The high purity copper conducts heat fast, allowing for faster wicking and shorter dwell time that minimizes possible overheating damages.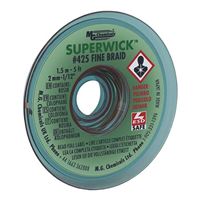 MG Chemicals Fine Braid Super Solder Wick - 0.08" x 5' Green
Usually ships in 5-7 business days.