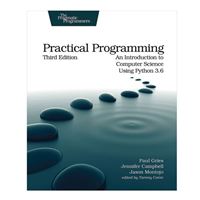 pragmatic

pragmatic Practical Programming: An Introduction to Computer Science Using Python 3.6, 3rd Edition
Overview
In this detailed introduction to Python and to computer programming, find out exactly what happens when your programs are executed. Work with numbers, text, big data sets, and files using real-world examples. Create and use your own data types. Make your programs reliable, work with databases, download data from the web automatically, and build user interfaces. As you use the fundamental programming tools in this book, you'll see how to document and organize your code so that you and other programmers can more easily read and understand it. This new edition takes advantage of Python 3.6's new features, including type annotations on parameters, return types and variable declarations, and changes to string formatting.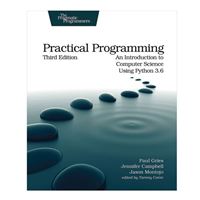 pragmatic Practical Programming: An Introduction to Computer Science Using Python 3.6, 3rd Edition
Usually ships in 5-7 business days. Limited availability. May not be in stock at time of order. No back orders.