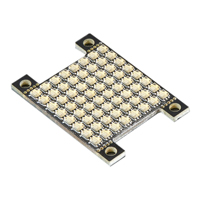 Adafruit Industries

Adafruit Industries DotStar 8x8 Grid - 64 RGB LED Pixel Matrix
Overview
Arranged in an 8x8 matrix, each pixel is individually addressable: like NeoPixels, DotStar LEDs have an embedded microcontroller inside the LED. You can set the color/brightness of each LED to 24-bit color (8 bits each red green and blue). Each LED acts like a shift register, reading incoming color data on the input pins, and then shifting the previous color data out on the output pin. By sending a long string of data, you can control an 'infinite' number of LEDs. The PWM is built into each LED-chip so once you set the color you can stop talking to the disk and it will continue to PWM all the LEDs for you.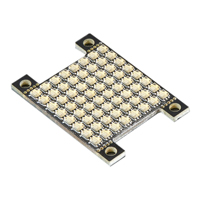 Adafruit Industries DotStar 8x8 Grid - 64 RGB LED Pixel Matrix
Usually ships in 1-3 business days.