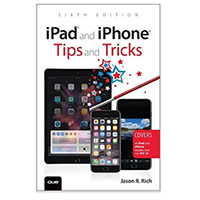 Pearson/Macmillan Books

Pearson/Macmillan Books iPad and iPhone Tips and Tricks: Covers all iPad and iPhone models that run iOS 10, 6th Edition
Overview
Discover hundreds of tips and tricks you can use right away with your iPad Pro, iPad Air, iPad mini, or iPhone to maximize its functionality. Learn how to use iOS 10 (as well as iOS 10.1) and utilize your Apple mobile device as a powerful communications, organization, and productivity toolas well as a feature-packed entertainment device, health and fitness tool, and intelligent remote control for your homes various smart devices (such as its lightbulbs, thermostat, and door locks).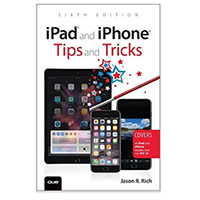 Pearson/Macmillan Books iPad and iPhone Tips and Tricks: Covers all iPad and iPhone models that run iOS 10, 6th Edition
Usually ships in 1-3 business days.