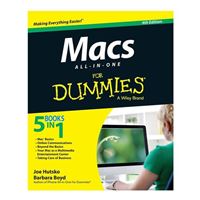 Wiley

Wiley Macs All-in-One For Dummies, 4th Edition
Overview
Your all-in-one guide to unleashing your Macs full potential Its a Mac world out there. But if you havent read the instruction manual, you may be neglecting some of your computers coolest features. Turn to Macs All-in-One For Dummies jam-packed guide to access the incredible tools within your computer. With this fully updated reference, you will learn how to use Launchpad and Mission Control; protect your Mac; back up and restore data with Time Machine; sync across devices in iCloud; import, organize, and share photos; direct in iMovie; compose in GarageBand; and so much more. The possibilities are endless with such a powerful tool.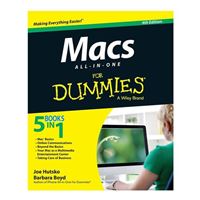 Wiley Macs All-in-One For Dummies, 4th Edition
Usually ships in 1-3 business days.