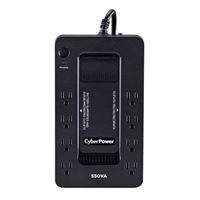 CyberPower Systems

CyberPower Systems Standby Series 550VA UPS with GreenPower UPSTM, and RJ11 Protection
Overview
The CyberPower SX550G Standby uninterruptible power supply (UPS) safeguards home/office computers and other electronics (monitors, scanners, speakers, CD/DVD players, MP3 players and phones) from surges, spikes, sags, brownouts and other power abnormalities. Its composite integrated circuitry offers advanced lightning protection.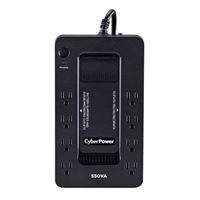 CyberPower Systems Standby Series 550VA UPS with GreenPower UPSTM, and RJ11 Protection
Usually ships in 1-3 business days.