My Gaming Station
by Albert C
Posted on: 7/10/2020
Build Description
Built for gaming. Haven't had a capable gaming pc in over 10 years and haven't actually built systems in over 20 years (my bro and I used to as teenagers). When my wife gave birth to our second son and we got a nice tax refund, my wife gave me the all-clear to get myself a new system. Bought a prebuilt at first but due to problems with the system and poor customer service, I returned it and got to researching my own build. The system started off on a Gigabyte board and NZXT case, but after more problems with certain parts, I ended up with an almost completely Corsair build. Out of all of the customer service issues I had to deal with, they are simply the best: no hassle, no run around, just fast RMA.

As for the system, I use it to play mostly single player RPGs or FPS games. I love the Metro series, Divinity games, The Witcher games, Resident Evil, BattleTech and MechWarrior, Tomb Raider, Assassin's Creed, Far Cry, Deus Ex, and so many others. Recently I played most of the latest games with real time ray traced effects and I'm eagerly anticipating where the technology is heading. Really looking forward to a couple of other games that will feature the technology in Cyberpunk 2077 and Vampire Bloodlines 2. Also really looking forward to Baldur's Gate 3. Currently enjoying Season 2 of The Division 2 with my brother, and really hoping that the next Control DLC will feature Alan Wake as many expect it to be!

In the future, I hope to install a hard line custom loop, likely in the Hydro X series since I already have a Commander Pro and have already installed a soft tube Hydro X loop for a friend. Sadly, I can't find a water block for my card (they appear to be EOL both at EVGA and EKWB - Corsair doesn't make one for my model), so if I want to go custom loop, I'll probably have to get a new card. Otherwise, I don't really plan any other upgrades until I replace the system maybe in five years, especially since Z390 is also the end for upgrades.
Favorite Feature
I really appreciate the raw power of the components and the aesthetics of the 500D RGB SE case by Corsair. But my favorite pieces of all have to be the peripherals. I've had this build for over a year now, but just recently I replaced my keyboard, mouse and headset with Corsair (K70 MK.2, Dark Core RGB Pro SE, and Virtuoso RGB SE). The comfort of the new keyboard and headset, and the incredible performance of the wireless mouse (it performs as well as any wired mouse I have used) really enhanced my gaming experience, especially as I just recently got into The Division 2 with my brother. Yes, iCUE still has some bugs to work out, but in general, I really love the look and feel of Corsair's higher end products.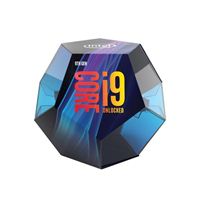 Intel Core i9-9900K Coffee Lake 3.6GHz Eight-Core LGA 1151 Boxed Processor
Qty: 1 $429.99
MSI Z390 MEG ACE Intel LGA 1151 ATX Motherboard
Qty: 1 $319.99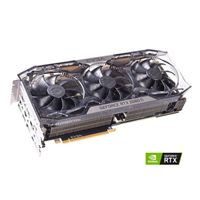 EVGA GeForce RTX 2080 Ti FTW3 Ultra Gaming Triple-Fan 11GB GDDR6 PCIe 3.0 Graphics Card
Qty: 1 $1,499.99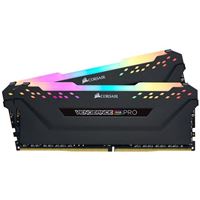 Corsair Vengeance RGB Pro 16GB (2 x 8GB) DDR4-3200 PC4-25600 CL16 Dual Channel Desktop Memory Kit CMW16GX4M2E3200C16 - Black
Qty: 2 $89.99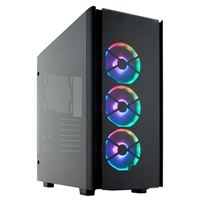 Corsair Obsidian 500D RGB SE Tempered Glass ATX Mid-Tower Computer Case - Black
Qty: 1 $279.99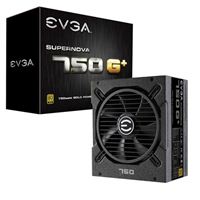 EVGA SuperNOVA 750 G+ 750 Watt 80 Plus Gold Fully Modular Power Supply
Qty: 1 $149.99
ADATA XPG SX 8200 Pro 1TB M.2 NVMe SSD
Qty: 1 $149.99
CableMOD Mod Flex custom cables
Qty: 1 $170.00
Corsair Dark Core RGB Pro SE
Qty: 1 $69.99
Corsair H100i RGB Platinum 240mm AIO
Qty: 1 $139.99
Corsair K70 MK.2
Qty: 1 $99.99
Corsair MM1000 mouse pad with Qi charging
Qty: 1 $79.99
Corsair Virtuoso RGB SE Headset
Qty: 1 $209.99
Dell Alienware AW3418DW 34" 3440x1440 120hz IPS monitor
Qty: 1 $899.99
Samsung 970 Evo 1TB M.2 NVMe SSD
Qty: 1 $247.99