The Respawn Point #Bitwit
by Joshua D
Posted on: 8/5/2021
Build Description
Built this pc to be a workstation & gaming. I video edit occasionally for work to promote upcoming events and use to do some freelance video editing on the side. For games I currently play Apex, Sea of Thieves, League of Legends, Team Fight Tactics, Duel Links, and some Age of Empires. I love to multi task which is why I have so many monitors. Being able to play games on the center monitor, while having discord on its on to the left for voice chat is awesome. Also allows me to support & watch live streams while I am in game on either the TV above or the right monitor if not both. Having these monitors also makes video editing a lot easier being able to work on the main while previewing it on the tv and having the folder files to the right side monitor for easy access. Plus, when I don't want to be at my pc I can watch streams & movies from my bed.

Future plans are to upgrade the PSU and get some custom cables for it as well as the GPU (when there isnt a huge shortage and give this one to a friend who I game with) Might also look into a different MOBA cause had some issues with this one.

Favorite Feature
Absolutely love the Ryzen 9 5900X , I was so happy after waiting in line multiple times at Micro Center to be finally able to get one. It was a huge upgrade from the
Intel Core i5-4670 I had and built a whole new pc for the Ryzen 5900x besides my video card. Made the render time for video editing so much faster along with everything else.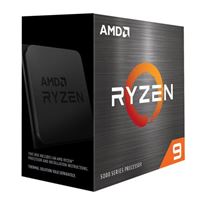 AMD Ryzen 9 5900X Vermeer 3.7GHz 12-Core AM4 Boxed Processor - Heatsink Not Included
Qty: 1 $549.99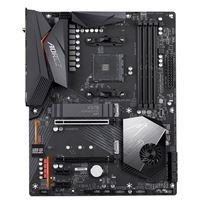 Gigabyte Aorus Elite WiFi X570 AMD AM4 ATX Motherboard
Qty: 1 $229.99
EVGA GeForce RTX 2060 SUPER SC ULTRA Dual-Fan 8GB GDDR6 PCIe 3.0 Graphics Card
Qty: 1 $450.00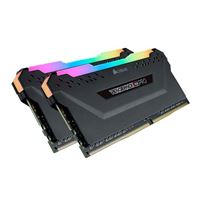 Corsair VENGEANCE RGB PRO 16GB (2 x 8GB) DDR4-3600 PC4-28800 CL16 Dual Channel Desktop Memory Kit CMW16GX4M2D36K1 - Black
Qty: 1 $129.99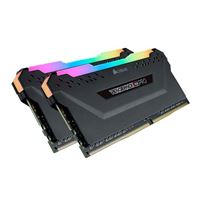 Corsair VENGEANCE RGB PRO 16GB (2 x 8GB) DDR4-3600 PC4-28800 CL16 Dual Channel Desktop Memory Kit CMW16GX4M2D36K1 - Black
Qty: 1 $129.99
Lian Li Lancool II Mesh RGB Tempered Glass eATX Full Tower Computer Case - Black
Qty: 1 $119.99
EVGA GQ 650 Watt 80 Plus Gold ATX Semi-Modular Power Supply
Qty: 1 $120.00
Lian Li Galahad AIO 360
Qty: 1 $159.99
Samsung SSD 850 EVO 500GB
Qty: 1 $100.00
Samsung SSD 860 EVO 1TB
Qty: 1 $139.00
Samsung SSD 970 EVO Plus 1TB
Qty: 1 $150.00
ASUS TUF Gaming 27inch 1440 IPS
Qty: 1 $400.00
Ben Q 24inch ISP 1080P
Qty: 1 $150.00
Ben Q 24inch ISP 1080P
Qty: 1 $150.00
WALI GSDM003 Premium Triple LCD Monitor Desk Mount
Qty: 1 $100.00