Dreams of the Northern Lights #Bitwit!
by Dillon A
Posted on: 8/2/2021
Build Description
My set up is doing all of the above really. It's my work station for work and my relaxing gaming area. I play on Vr ((I have the valve index)really wanna to upgrade my gpu soon to something to match this beast of a rig), War Thunder, Star Citizen, COD, and more. I also video edit for time to time and also 3D model when I can for 3D printing and Vr Chat. I also do slight graphic design. My dream setup has only begun and I plan to do a lot more to it!
What do I plan on adding or upgrading?
Well for starters I plan on upgrading my gpu as I said above. I play a lot of games that are still in alpha or in beta stage of development because I like to so these games grow and progress into something amazing and cool. For the rest of hard ware it mostly complete the rest is either more memory or just small touch ups on lighting or wiring.
I have a unfinished basement and plan on build a room for just gaming. In one corner I plan on putting a nice big green screen for VR and plan on putting my flight and racing simulator done there as well. I have extra parts for gaming rig and plan on putting on together so friends and family can play on good graphics if they wanna play pc games with me.
I plan on getting a nice flight sim chair for Star Citizen, DCS, and War Thunder.
I plan on getting the Thrustmaster Warthog with an extra stick for Star Citizen.

What's in my setup now?
For the tower:
ROG Helios case
ROG Maximus XII Hero MB
128gb 4000 of ddr4 gskill ram
i9 Core processor 10th gen
6tb of memory (plan on adding another 2tb and that's it)
ROG Thor 1200w psu
ROG LC 360 Radiator
3x Corsair QL fans
Corsair Commander Pro
ROG Strix RTX 2070 ( want to upgrade to a ROG Strix 3080ti or the 3090 )
Phantech RGB strips

My Peripherals:
ROG ASUS Spatha mouse
Razor Black Widow Elite
Razor Tartarus v2
GOXLR
Shure SM7B
Steelseries Arctis Pro
ROG Strix 49" 144hz monitor (plan on getting another 49")
LG 27" 144hz monitor
RODE boom arm
Valve Index (with 4 Base stations and full body tracking)
5$ leather office chair

If you have tips for my dream set up or like my set up please let let me know! :D



Favorite Feature
I love it all and has been my dream to have something like this for the longest time since I was kid and still working on it.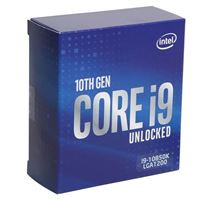 Intel Core i9-10850K Comet Lake 3.6GHz Ten-Core LGA 1200 Boxed Processor - Heatsink Not Included
Qty: 1 $319.99
ASUS Z590 ROG MAXIMUS XIII HERO Intel LGA 1200 ATX Motherboard
Qty: 1 $499.99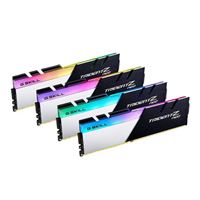 G.Skill Trident Z Neo Series RGB 128GB (4 x 32GB) DDR4-3600 PC4-28800 CL18 Quad Channel Memory Kit F4-3600C18Q-128GTZN - Black
Qty: 1 $719.99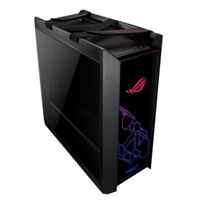 ASUS ROG Strix Helios GX601 RGB Tempered Glass eATX Mid-Tower Computer Case - Black
Qty: 1 $309.99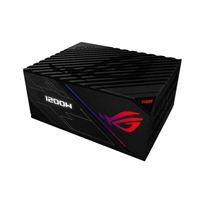 ASUS Republic of Gamers Thor 1200 Watt 80 Plus Platinum ATX Fully Modular Power Supply
Qty: 1 $0.00
Samsung 870 QVO 2TB SSD 4-bit MLC V-NAND SATA III 6Gb/s 2.5" Internal Solid State Drive
Qty: 3 $189.99