#Bitwit Dark Core
by Daxterbeer
Posted on: 7/30/2021
Build Description
This PC was built to fulfill a insane dream I had when I was 13. I wanted to build try SLI but I my allowance didn't allow me. Fast forward several years, I was able to build it for gaming and video editing. The games I play are Hitman II, GTA V, Genshin Impact, Bloons TD6, TF2 and Maplestory. I am still trying to financially recover from this. I would like to get some large hard drives in the future and perhaps install an HBA to increase the number of drives I can have or possibly a 10 gig card so I can potentially use my PC as a NAS. I am considering getting some RGB strips because you gotta have them. My system is kinda dark since I bought Noctuas over something like LLs from Corsair since cooling is a bigger priority and lighting can be done separately.

The biggest mistake was getting cable extensions and not buying sleeved cables. I have a crazy amount of cable length to manage. The ARGB on my cooler master was loose with my motherboard and I cannot control the RGB through software. I really wish it were a better fit so I wouldn't have to pop the side panel off when I want to change colors.
Favorite Feature
My favorite part has got to be the 2 3090s! There is also the Cablemod Black and White cables I chose because Thermaltake shipped with ketchup and mustard. I am not going to disrespect my 3090s and threadripper with those cables.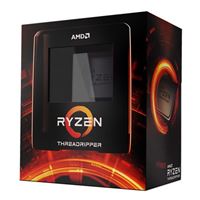 AMD Ryzen Threadripper 3970X Castle Peak 3.7GHz 32-Core sTRX4 Boxed Processor - Heatsink Not Included
Qty: 1 $1,999.99
ROG Strix TRX40-E Gaming
Qty: 1 $700.00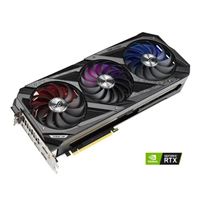 ASUS GeForce RTX 3090 Strix Overclocked Triple-Fan 24GB GDDR6X PCIe 4.0 Graphics Card
Qty: 2 $2,229.99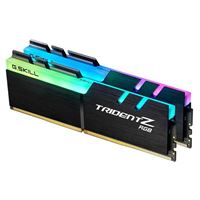 G.Skill G.Skill Trident Z RGB 64GB (2 x 32GB) DDR4-3600 PC4-28800 CL18 Dual Channel Desktop Memory Kit F4-360018D-64GTZR - Black
Qty: 2 $359.99
Fractal Design Define R7 XL
Qty: 1 $200.00
1500W Thermaltake RGB
Qty: 1 $500.00
MASTERLIQUID ML360 RGB TR4 EDITION
Qty: 1 $150.00
samsung 980 evo pro 1 TB
Qty: 2 $250.00