Corsair's Dream #Bitwit
by Will G
Posted on: 7/30/2021
Build Description
This was the first PC I ever built back in July of 2020. I use this PC for gaming, streaming, photoshop, and premiere pro in hopes to actually try to make some money off streaming (My Twitch is PiddleTV).
First, let's start off with the gem of the build... My Ryzen 9 3900X. This CPU, although loves to suck power, is a BEAST! Multitasks effortlessly, runs decently cool considering its power draw, and rarely ULTRA FAST. I have it overclocked to 4.4GHz on all 12 cores and could go higher if necessary.

Next, perhaps the most underrated part of my build is my motherboard. From ASRock, the B550M Steel Legend is a Budget Badass! Easy overclocking, 2 M.2's, plenty of SATA ports, and great RGB lighting on the board too. This MoBo is by far one of my favorite pieces of my entire build, does everything right and looks beautiful at a discounted rate.

Lastly, I originally had bought a Radeon 5700XT from Gigabyte (I do not recommend it), but it artifacted countless times, even after RMA'ing it (Gigabytes support is also very bad I have learned). So after 5ish months, I decided I needed a new one and fortunately, I was able to snag this 3060ti on launch day. Works like a charm... Isn't the fastest in terms of clock speeds, but who cares... the thing tanks all games 4k Ultra @ 90+fps (one monitor active), and when streaming, it runs all games 1080p High @ 144fps (streaming and two active monitors).

Presenting what the name of the build is all about... My "Corsair Theme", my build features 32 GB of Corsair Vengeance RGB 3600 MHz RAM. The only issue I have run into with these sticks is that the RGB sometimes does not want to cooperate with Corsair's iCUE software... Don't know why, just is what it is. Besides that, these sticks are fast and reliable, hardware-wise, never a doubt, never an issue.

STILL staying on the Corsair Theme, my CPU cooler is the ever-so-popular, H100i RGB Platinum AiO. It's sleek, it's elegant, it's effective, it's everything. Plus I got it at a discount :)

Almost done with Corsair... I promise. To power all of this, I am featuring the Corsair RM 750W 80+ Gold PSU. (please comment if you guys feel like this is not enough power). As far as I am concerned, it gets the job done. Super reliable, powerful, and quiet.

The last and most apparent Corsair feature of my build is the case. The Corsair Crystal 280X RGB is a popular and beautiful case. When first planning out my PC, I wanted something that was small, beautiful, and easy to build in, and this case hit every wish I could've asked for. There really isn't much else to say about this case, I just let the looks speak for themself.

Onto some of the other components of my build:
CableMod Custom White and Black Sleeved Cables (Absolutely beautiful)
1TB SSD WD Blue (Durable, quick, cheap)
1TB M.2 NVMe Samsung 970 EVO (lightning-quick)
500GB M.2 NVMe Samsung 970 EVO (see above)
Corsair iCUE Commander Pro (Convenient for all my RGB Components)
2 Corsair SP120mm RGB White Fans (Quiet, gentle, stunning)

AND LAST, but not least.

My Elgato 4k60 Capture Card w/ Playstation 5.
These two things were the latest additions to my collection. I waited so long to get my hands on the PS5, I couldn't believe it when I finally snagged one. Runs effortlessly and quietly (a huge contrast to its predecessor, the JetEngine4. Once again... Not much to comment on, I let the hardware do the talking.

That finished my PC (and PS5), my build also features:

Samsung C27HG70 27" 4k 144Hz Curved Monitor
Samsung C24F390 24" 1080p 60Hz Curved Monitor
Fifine USB Streaming Microphone
Logitech StreamCam
Corsair K95 RGB Platinum Cherry MX Speed Silver
Corsair DARK CORE RGB PRO SE Wireless Mouse
Pecham Desk Mat

For being my first build, I definitely made some mistakes along the way... Something I am going to change for my next build, whenever that is, is probably not go with Corsair... I love the company, I own a TON of Corsair products; however, iCUE just isn't cutting it for me, wayyyyyy to many issues and bugs with its software... I have troubleshooted everything, no solutions. I am also considering a new backplate for the 3060ti, so HMU if you all have any suggestions.

All-in-all, I loved building it and putting it together, it brought me so much joy in the middle of an event where joy was not easily found. I am so glad I am able to be apart of this community and love for y'all to give me some feedback on my build so I can continue to improve this beaut.

Thanks again and best of luck to everyone!!!

Favorite Feature
As explained in the description of my build, my ASRock B550M mATX motherboard is my favorite part of the build. Not many times will you see someone say that about a motherboard. I love the power it has, all the features it brings, and it is just a beautiful board with great RGB lighting on top.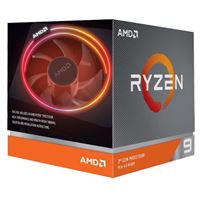 AMD Ryzen 9 3900X Matisse 3.8GHz 12-Core AM4 Boxed Processor with Wraith Prism Cooler
Qty: 1 $419.99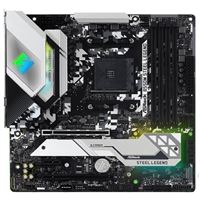 ASRock B550M Steel Legend AMD AM4 microATX Motherboard
Qty: 1 $154.99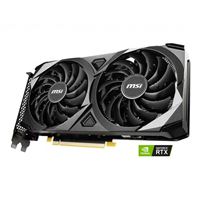 MSI NVIDIA GeForce RTX 3060 Ti VENTUS 2X LHR Overclocked Dual-Fan 8GB GDDR6 PCIe 4.0 Graphics Card
Qty: 1 $629.99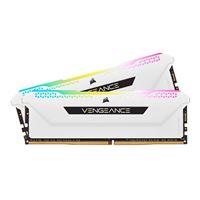 Corsair VENGEANCE RGB PRO 16GB (2 x 8GB) DDR4-3600 PC4-28800 CL18 Dual Channel Desktop Memory Kit CMH16GX4M2D36KW - White
Qty: 1 $139.99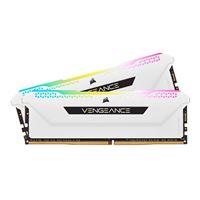 Corsair VENGEANCE RGB PRO 16GB (2 x 8GB) DDR4-3600 PC4-28800 CL18 Dual Channel Desktop Memory Kit CMH16GX4M2D36KW - White
Qty: 1 $139.99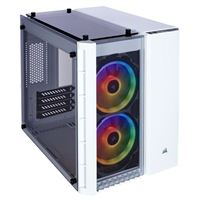 Corsair Crystal 280X RGB Tempered Glass microATX Mini-Tower Computer Case - White
Qty: 1 $170.96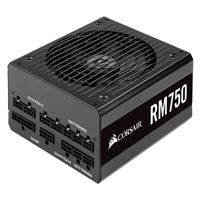 Corsair RM750 750 Watt 80 Plus Gold ATX Fully Modular Power Supply
Qty: 1 $124.99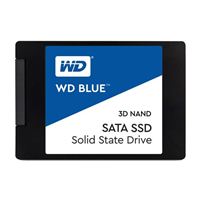 WD Blue 1TB SSD 3D NAND SATA III 6Gb/s 2.5" Internal Solid State Drive
Qty: 1 $109.99