Spectral 700N
by Derek S
Posted on: 5/4/2021
Build Description
My build journey began with the announced release of Cyberpunk 2077. After 35 years of choosing PC games based on my machine's inability to play the latest and greatest, I decided it was time to trade in the "Tank" aka a 2013 Macbook Pro and make an attempt at building my first PC from scratch. You see, like many of you out there, I was sick of playing games at the lowest graphic settings. I had one goal during my design phase, max out Cyberpunk 2077 graphics and gameplay while having plenty of "juice" to spare for future epic games in the next few years to come.

I had no vision aesthetically. Heck, I didn't know if I'd be able to build a working PC at all. I liken my experience and understanding of PC components and their interconnecting functions to my 60 year old non-gaming father joining WoW Vanilla... Completely out of depth.

As I began building, troubleshooting, rebuilding, and doing what seemed like endless wire maintenance, I realized my empty chassis was no different than a blank canvas to an artist. That's when a vision formed and the aesthetic design phase began. After another month of tinkering, my build was complete.
Favorite Feature
My favorite feature is my Corsair cooling setup. It evolved from an AIO liquid cooler with 3 case fans, to 9 case fans. Without going overboard on overly expensive custom cooling, I created a system where the internal temp hovers in the mid 20 degree C range while idling and has never broken 40, even while playing Cyberpunk.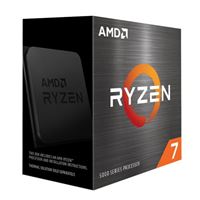 AMD Ryzen 7 5800X Vermeer 3.8GHz 8-Core AM4 Boxed Processor
Qty: 1 $429.99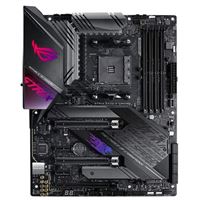 ASUS X570-E ROG Strix Gaming AMD AM4 ATX Motherboard
Qty: 1 $329.99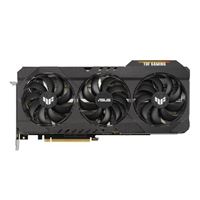 ASUS GeForce RTX 3080 TUF Gaming Overclocked Triple-Fan 10GB GDDR6X PCIe 4.0 Graphics Card
Qty: 1 $1,049.99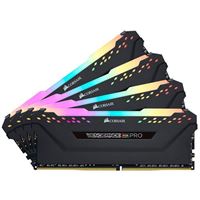 Corsair Vengeance RGB Pro 128GB (4 x 32GB) DDR4-3200 PC4-25600 CL16 Quad Channel Desktop Memory Kit - Black
Qty: 1 $799.99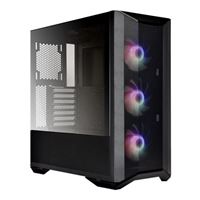 Lian Li Lancool II Mesh RGB Full Tower Computer Case - Black
Qty: 1 $114.99
ASUS ROG Strix 750 Watt 80 Plus Gold ATX Fully Modular Power Supply
Qty: 1 $179.99
Corsair iCue h150i Elite Capellix
Qty: 1 $200.00
Seagate BarraCuda 1TB 7200RPM SATA III 6Gb/s 3.5" OEM Internal Hard Drive
Qty: 1 $47.49