ROG HARD
by Anthony K
Posted on: 2/17/2021
Build Description
I haven't build a desktop since May 2008. This machine is a culmination of several years of saving and several months of hunting parts on every possible retailer. Sitting out in the lines in front of Micro Center on cold January mornings, watching dozens upon dozens of browser tabs from every possible online retailer refreshing across six displays. Finally, it runs. 2019/2020 were some pretty rough years so this is a present to myself. Cable management isn't complete because PCIE riser cable is not PCIE4.0 compatible, and the card has to come out again at some point, the radiator also has to be remounted because supplied screws weren't quite long enough, and there is temporary hardware installed for now. AIO head unit cover is not in place until radiator is remounted (need hose slack to install).Once all cable management is complete and parts are finally in place permanently, all the peel will come off.

Practically 100% ASUS ROG build, hence the build name, ROG HARD..

Raid took some effort to get working as the documentation hasn't been updated for 5000 series CPU's.

Currently the system is overclocked to 4.6ghz all cores, and GPU boosts to 2025.

I built this monster for 3d/2d art, CAD, 3d printing, video editing, streaming, gaming, might try some mining too, just to learn the ropes.

I live streamed the build form the living room while I am remodeling the spare room into a stream studio. Once I move it into the the studio I will set up the full triple monitor lay out.


Favorite Feature
Imposing Aesthetics. Vertical GPU. Slab sided tempered glass with huge air inlet/outlet. Seamless black brushed aluminum wrap around exterior. New PC smell. Unfair performance. All ROG Components (as much as possible).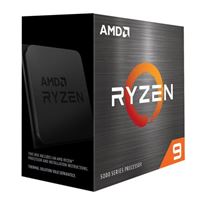 AMD Ryzen 9 5950X Vermeer 3.4GHz 16-Core AM4 Boxed Processor
Qty: 1 $799.99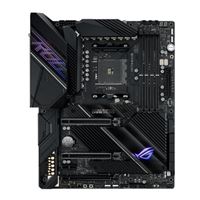 ASUS X570 ROG Crosshair VIII Dark Hero AMD AM4 ATX Motherboard
Qty: 1 $449.99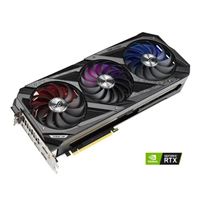 ASUS GeForce RTX 3090 Strix Overclocked Triple-Fan 24GB GDDR6X PCIe 4.0 Graphics Card
Qty: 1 $1,979.99
G.Skill Trident Z RGB 64gb (2x32GB) DDR4-4000 PC4-32000 CL 18
Qty: 1 $399.99
InWin 909 Black
Qty: 1 $450.00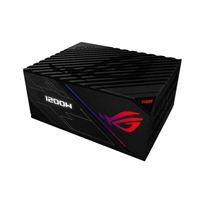 ASUS Republic of Gamers Thor 1200 Watt 80 Plus Platinum ATX Fully Modular Power Supply
Qty: 1 $319.99
ASUS ROG RYUJIN 360mm AIO
Qty: 1 $275.00
Samsung 980 Pro 2 x 2tb Raid 0
Qty: 1 $859.98
ASUS ROG STRIX XG279Q 170hz IPS G-Sync Displays, 27'' 2560x1440
Qty: 3 $600.00
InWin Vertical GPU bracket
Qty: 1 $35.00
Noctua Industrial Fans
Qty: 6 $27.00