Red Dawn
by Lance L
Posted on: 12/4/2020
Build Description
Left PC gaming back when the XBox first came out and stopped building PC's and just gamed on my XBoxs over the years. This is the first year after having my XBox glod for over 16 years and I am not getting the newest release due to joining back into the PC world.

I custom built this PC last spring starting out with an AMD Ryzen 7 and then upgraded the bios on the MSI X470 Gaming Pro MB to allow me to drop the AMD Ryzen 9 3900x in the system. I am running the Crucial Ballistix DDR4-3200 4x8gb ram. As for the Hard drives I have an NVME 1tb, Samsung SSD 860 EVO 500gb, 2x Samsung SSD 860 EVO1 TB, Samsung 8TB external, WD 2TB external, EVGA RTX 2080 TI FTW3, all cooled with a EKWB custom loop with the water block on the GPU and CPU flowing into 2x360mm radiators separate for each unit running the blood red coolant. Power supply is the EVGA SuperNOVA 1300G2. I was able to run some of the black and red cabling but need to order more for the video card. I am also waiting for the 3pin DRGB controller to come back in stock for the LED control for the EKWB water blocks and pump. Hope you enjoy the build. Removed the top and front cover to help with the airflow through the radiators.

All of this was build in the NZXT 710i case.
Favorite Feature
Finally did a custom loop.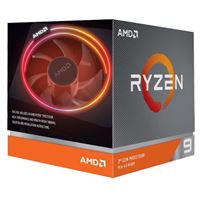 AMD Ryzen 9 3900X Matisse 3.8GHz 12-Core AM4 Boxed Processor with Wraith Prism Cooler
Qty: 1 $399.99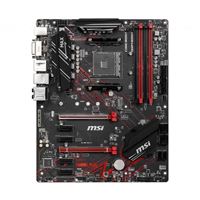 MSI X470 GAMING PLUS MAX AMD ATX AM4 Motherboard
Qty: 1 $99.99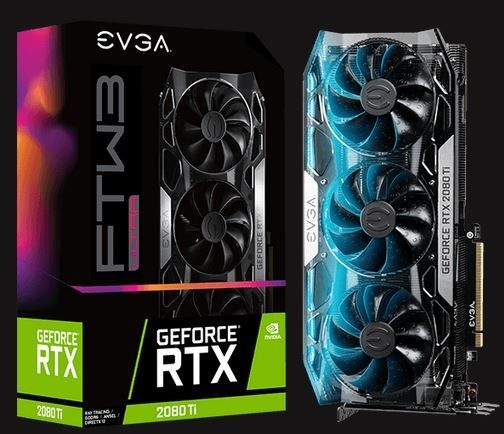 EVGA GeForce RTX 2080 Ti FTW3 ULTRA, OVERCLOCKED, 2.75 Slot Extreme Cool Triple + iCX2, 65C Gaming, RGB, Metal Backplate, 11G-P4-2487-KR, 11GB GDDR6
Qty: 1 $1,499.99
Crucial Ballistix Gaming RGB 16GB (2 x 8GB) DDR4-3200 PC4-25600 CL16 Dual Channel Desktop Memory Kit BL2K8G32C16U4BL - Black
Qty: 2 $79.99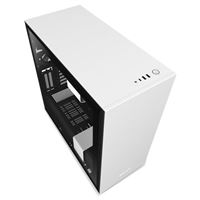 NZXT H710i Tempered Glass eATX Mid Tower Computer Case - White
Qty: 1 $174.99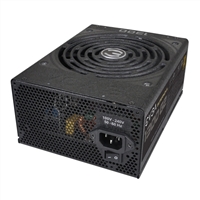 EVGA SuperNOVA 1300G2 1300 Watt 80 Plus Gold ATX Fully Modular Power Supply
Qty: 1 $319.99
Seagate 8TB external USB 3.0
Qty: 1 $199.99
WD 2TB External USB 3.0
Qty: 1 $100.00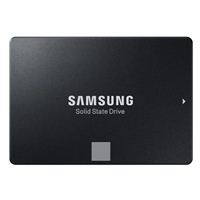 Samsung 860 EVO 1TB SSD 3-bit MLC V-NAND SATA III 6Gb/s 2.5" Internal Solid State Drive
Qty: 2 $114.99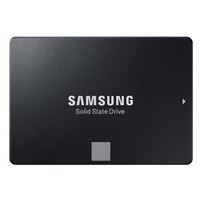 Samsung 860 EVO 500GB SSD 3-bit MLC V-NAND SATA III 6Gb/s 2.5" Internal Solid State Drive
Qty: 1 $64.99
Bitspower 1/2" (13 mm) x 5/8" (16 mm) PETG Link Rigid Tubing 1 m. - Clear
Qty: 3 $7.99
Bose spreakers
Qty: 1 $99.00
EK Quantum Kinetic TBE 200 D5 PWM D-RGB - Acetal
Qty: 1 $189.99
EK-AF Angled 90° G1/4 Black
Qty: 4 $5.84
EK-CoolStream Classic SE 360
Qty: 2 $56.99
EK-CryoFuel Blood Red (Premix 1000mL)
Qty: 1 $16.99
EK-HD Adapter 12/16mm - Black
Qty: 10 $5.95
EK-Quantum Magnitude D-RGB - AM4 Nickel + Plexi
Qty: 1 $229.99
EK-Quantum Vector FTW3 RTX 2080 Ti Backplate - Black
Qty: 1 $43.99
EK-Quantum Vector FTW3 RTX 2080 Ti D-RGB - Nickel + Plexi
Qty: 1 $164.99
GoXLR mini
Qty: 1 $249.99
H.E.C Cougar CFV12H 120mm case fan
Qty: 3 $15.99
Inland PSU Sleeved Cable Extension Kit - Black/ Red
Qty: 1 $29.99
MSI Optix MAG271CQR Monitor
Qty: 1 $400.00
PatriotViper V770 keyboard
Qty: 1 $80.00
ROCCAT Kone Pure white mouse
Qty: 1 $68.00
Rode boom arm
Qty: 1 $50.00
Rode Podmic
Qty: 1 $99.00
Samsung C27F396FH
Qty: 1 $179.00
Samsung C32G75T Odyssey G7 31.5" WQHD 240Hz HDMI DP FreeSync G-Sync Compatible HDR Curved LED Gaming Monitor
Qty: 1 $749.99
Stream deck
Qty: 1 $149.00