My First Build!
by Tim M
Posted on: 10/14/2020
Build Description
My first computer build! I learned alot and built it to enjoy photo editing, gaming, and regular computing. A future upgrade would be the RTX 3090 and eventually a custom water cooled loop.
Favorite Feature
I enjoy the corsair 1000D case, its very clean and easy to maintain.
Intel Core i9-10900K Comet Lake 3.7GHz Ten-Core LGA 1200 Boxed Processor
Qty: 1 $649.99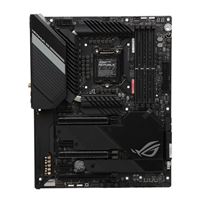 ASUS Z490 ROG MAXIMUS XII HERO (WIFI) Intel LGA 1200 ATX Motherboard
Qty: 1 $399.99
EVGA GTX 1080 Reference
Qty: 2 $499.99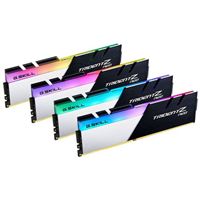 G.Skill Trident Z Neo Series RGB 128GB (4 x 32GB) DDR4-3200 PC4-25600 CL16 Quad Channel Memory Kit F4-3200C16Q-128GTZN - Black
Qty: 1 $479.99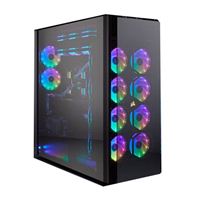 Corsair Obsidian 1000D RGB Tempered Glass eATX Super-Tower Case
Qty: 1 $519.99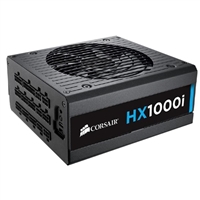 Corsair HXi Series HX1000 1000 Watt 80 Plus Platinum ATX Fully Modular Power Supply
Qty: 1 $299.99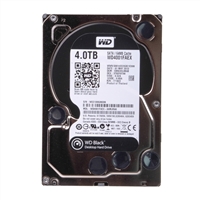 WD Black Performance 4TB 7200RPM SATA III 6Gb/s 3.5" Internal Hard Drive
Qty: 1 $159.99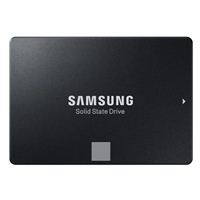 Samsung 860 EVO 1TB SSD 3-bit MLC V-NAND SATA III 6Gb/s 2.5" Internal Solid State Drive
Qty: 1 $114.99
Corsair H115i RGB Platinum
Qty: 1 $169.99
Corsair QL 120
Qty: 10 $51.99
Inland Premium m.2 2TB
Qty: 1 $239.99
Samsung 970 Evo+ m.2 1TB
Qty: 1 $179.99