Sirius Loops Box
by ausboss
Posted on: 10/13/2020
Build Description
I have a family and my gaming/general use computer is in our main living area. I had a full size ATX case and wanted to downsize and upgrade my system.
This was my first small form factor build. I wanted to do something unique, fun and powerful on a budget and this is what I came up with.
It's basically the family computer now but me and my wife play FPS, fantasy and indie games. Mostly we've been playing Black Desert Online. It looks amazing on Remastered graphics setting!

It runs a little hot with the Ryzen 3600x spiking to high 70's °C at times while under load but the GPU stays cool 60-65 °C under full load. I bought some 3D printed risers to give more airflow under the case recently.
All in all it's worked out great and it's a pleasure to look at in my opinion. In the future, I may watercool the system in a custom loop for better thermals but for now I'm happy!
Favorite Feature
I love the look of the InWin Sirius Loop fans and had to do some modification to add the 5th one on the cpu cooler. Those fans and the and Trident Royal RAM contrasting the sleek Be Quiet! slim rock cooler to me just looks great to me.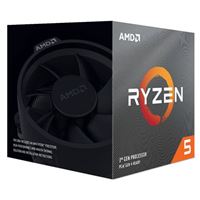 AMD Ryzen 5 3600X Matisse 3.8GHz 6-Core AM4 Boxed Processor with Wraith Spire Cooler
Qty: 1 $209.99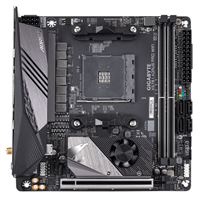 Gigabyte X570 Aorus AMD AM4 mITX Motherboard
Qty: 1 $219.99
Gigabyte GeForce RTX 2070 SUPER 8 GB GAMING OC 3X
Qty: 1 $489.99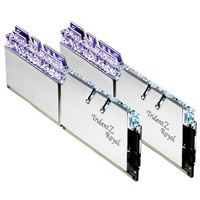 G.Skill Trident Z Royal 32GB (2 x 16GB) DDR4-3200 PC4-25600 CL16 Dual Channel Desktop Memory Kit F4-3200C16D-32GTRS - Silver
Qty: 1 $159.99
In Win A1 Plus
Qty: 1 $156.80
be quiet! Dark Rock Slim CPU Cooler
Qty: 1 $47.50
In Win Sirius Loop ASL 50 CFM 120 mm Fans 3-Pack
Qty: 1 $31.00
Inland Premium 1 TB M.2-2280 NVME Solid State Drive
Qty: 1 $99.99
Intel 660p Series 1.02 TB M.2-2280 NVME Solid State Drive
Qty: 1 $79.99