i9 7900x/1070ti Gaming PC/Workstation
by Bode N
Posted on: 5/23/2022
Build Description
I was able to buy the ASUS X299-E GAMING Motherboard for $70 locally a few months ago. Since then, it's been chilling in my basement collecting dust. I've wanted to build around it for awhile, but just got the chance when I saw a Core i9 7900x for $155 online. Once I secured those deals, the rest was the best parts I could find for the price. This PC was built to sell (which is why I bought the i9 - good selling feature) because I already have a decent ITX daily driver. Because of the 10 core CPU and 32gb of ram, most professional workstation tasks should work fine on this system. I have no idea what the future buyer will use it for, but judging it based on my previous sales, gaming is the most popular in my local area.

The processor is i9 7900x, microcenter didn't have it available at the time. I put the 11900k as a placeholder. Also the GPU is a Gigabyte 1070ti 8gb Gaming OC that I bought a few years back.
Favorite Feature
I really liked the RGB accents on the motherboard, specifically the ASUS logo in the center. The whole center of the build looks great with all the RGB from the motherboard, RAM, and AIO.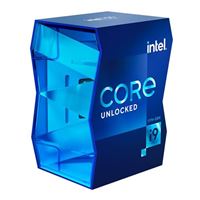 Intel Core i9-11900K Rocket Lake 3.5GHz Eight-Core LGA 1200 Boxed Processor - Heatsink Not Included
Qty: 1 $155.00
ASUS X299-A II Prime Intel LGA 2066 ATX Motherboard
Qty: 1 $70.00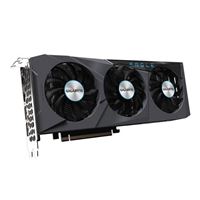 Gigabyte AMD Radeon RX 6600 XT Eagle Overclocked Triple-Fan 8GB GDDR6 PCIe 4.0 Graphics Card
Qty: 1 $325.00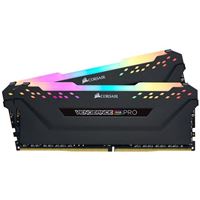 Corsair Vengeance RGB Pro 16GB (2 x 8GB) DDR4-3200 PC4-25600 CL16 Dual Channel Desktop Memory Kit CMW16GX4M2E3200C16 - Black
Qty: 1 $50.00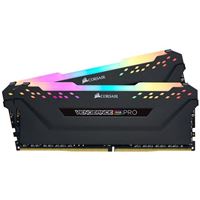 Corsair Vengeance RGB Pro 16GB (2 x 8GB) DDR4-3200 PC4-25600 CL16 Dual Channel Desktop Memory Kit CMW16GX4M2E3200C16 - Black
Qty: 1 $50.00
NZXT H510 Flow Tempered Glass ATX Mid-Tower Computer Case - Black
Qty: 1 $77.00
Corsair CX650M 650 Watt 80 Plus Bronze ATX Semi-Modular Power Supply
Qty: 1 $35.00
Inland Professional 512GB SSD 3D TLC NAND SATA 3.0 6 GBps 2.5 Inch 7mm Internal Solid State Drive
Qty: 1 $30.00