Project Titan
by phantomknight321
Posted on: 8/10/2020
Build Description
Project Titan is a yellow and black themed Intel/Nividia build with RGB lighting, sleeved cables, all housed within a coolermaster h500p mesh in gunmetal grey.

This build has been a work in progress for several years, and is finally at a point where I would call it "complete". Project Titan has been built up primarily for simulators, especially DCS and soon Microsoft Flight Simulator, but also all sorts of gaming. The build as it sits today has basically none of the parts it started out with back in 2012, but got here piece by piece over the years. It started out with an AMD Phenom II x4 and a 4870x2, which eventually got switched for an Intel 4930k setup paired with an RX 480 4gb, then a 1070 FE. Then I switched it up to a Z390 platform with a 9600k and 1080, and now it sits basically finished with an 8700k replacing the 9600k. If I could have done anything different, I would have probably gone with AMD back when I got my 9600k. Back then, I would have instead gone for a 2700x paired with an x470. This would have given me a better upgrade path moving forward. Alternatively, I should have waited a couple more months for the initial launch of Zen 2. I think I would have also gone with the Lian Li PC011 Dynamic rather than my H500P Mesh. I love the h500p mesh and its enormous cooling capabilities, but the aesthetics of the dynamic for only a small hit in cooling performance really cannot be beat.

More recently, I would have held off on picking up my 8700k...the 9900k prices are dropping and I could have dropped $100 for the 9900k instead.

For the future, there is a chance I will still be going for the 9900k if I can. That would be the end game for my z390 platform and would have me really getting my money's worth out of the investment in the platform. I also see the possibility of going for an Ampere card when the release, or perhaps a Turing card if the prices come down. Beyond that, I think my next major build is probably 2-3 years away. By then, I will likely sell my entire PC and start from scratch for the first time in many years.

Thanks for reading!
Favorite Feature
For me, the major thing I really like are the aesthetics I have managed to achieve. I have cycled through various looks over the years and have finally settled on a theme and color scheme that I really like.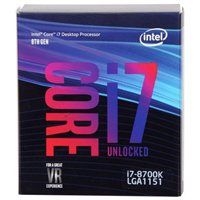 Intel Core i7-8700K Coffee Lake 3.7 GHz LGA 1151 Boxed Processor
Qty: 1 $240.00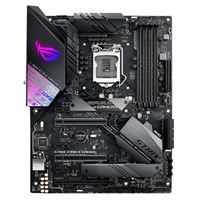 ASUS Z390-E ROG Strix Gaming Intel LGA 1151 ATX Motherboard
Qty: 1 $239.99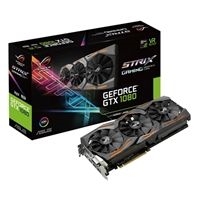 ASUS ROG Strix GeForce GTX 1080 Overclocked Triple-Fan 8GB GDDR5X PCIe Video Card
Qty: 1 $400.00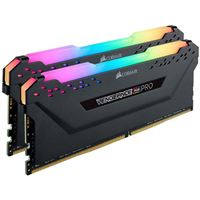 Corsair Vengeance RGB Pro 32GB (2 x 16GB) DDR4-3200 PC4-25600 CL16 Dual Channel Desktop Memory Kit CMW32GX4M2E3200C16 - Black
Qty: 1 $150.00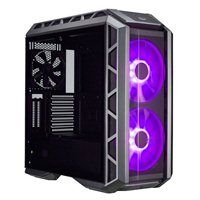 Cooler Master MasterCase H500P RGB ATX Mid-Tower Computer Case - Black
Qty: 1 $200.00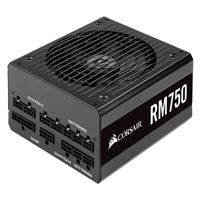 Corsair RM750 750 Watt 80 Plus Gold ATX Fully Modular Power Supply
Qty: 1 $149.99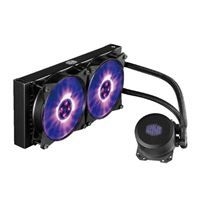 Cooler Master MasterLiquid ML240L 240mm RGB Water Cooling Kit
Qty: 1 $69.99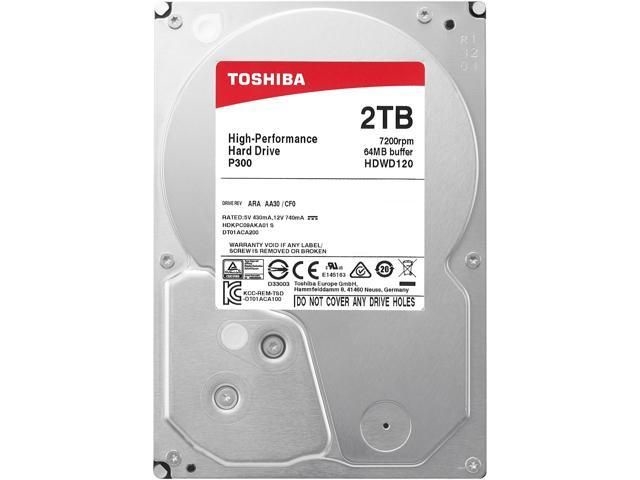 Toshiba P300 2TB Desktop PC Internal Hard Drive 7200 RPM SATA 6Gb/s 64 MB Cache 3.5 inch - HDWD120UZSVA (BULK)
Qty: 1 $79.99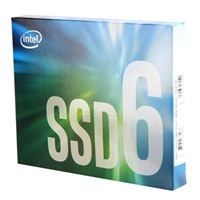 Intel 660p 1TB SSD 3D NAND QLC M.2 2280 PCIe NVMe 3.0 x4 Internal Solid State Drive
Qty: 1 $100.00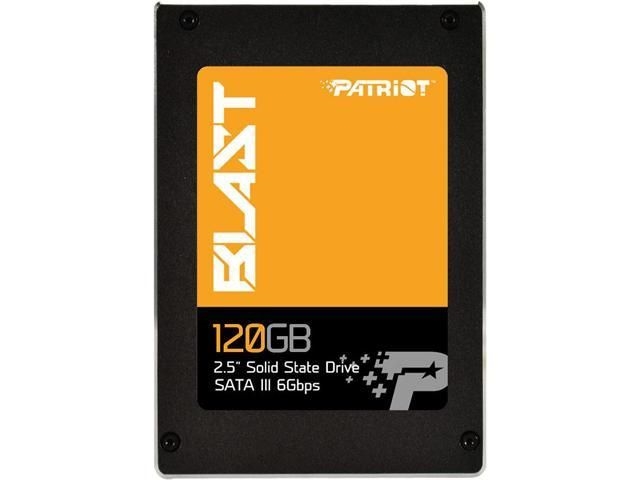 Patriot Blast 2.5" 120GB SATA III Internal Solid State Drive (SSD) PBT120GS25SSDR
Qty: 1 $39.99
PNY CS900 120GB SSD TLC NAND SATA III 6Gb/s 2.5" Internal Solid State Drive
Qty: 1 $29.99
SanDisk Ultra 3D 1TB SSD 3D NAND SATA III 6Gb/s 2.5" Internal Solid State Drive
Qty: 1 $139.99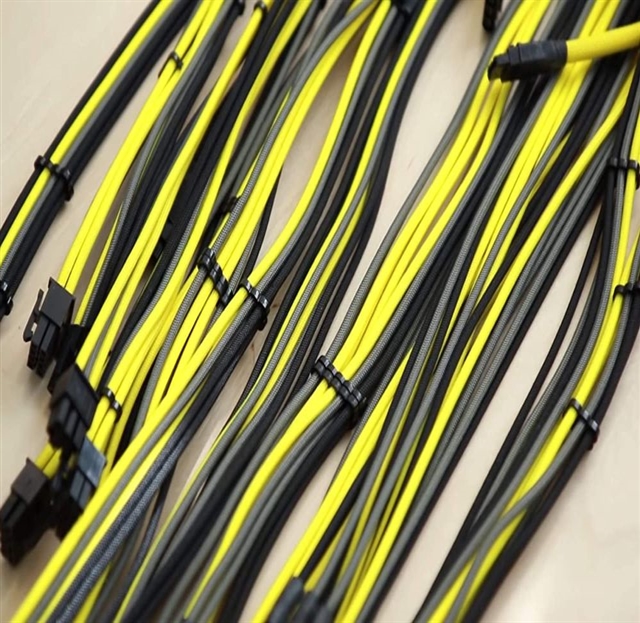 Funtin PSU Sleeved Cable, UL1015 18AWG Fiber Braided ATX EPS PCI-E Black-Gray-Yellow Cable Extension Kit
Qty: 1 $20.99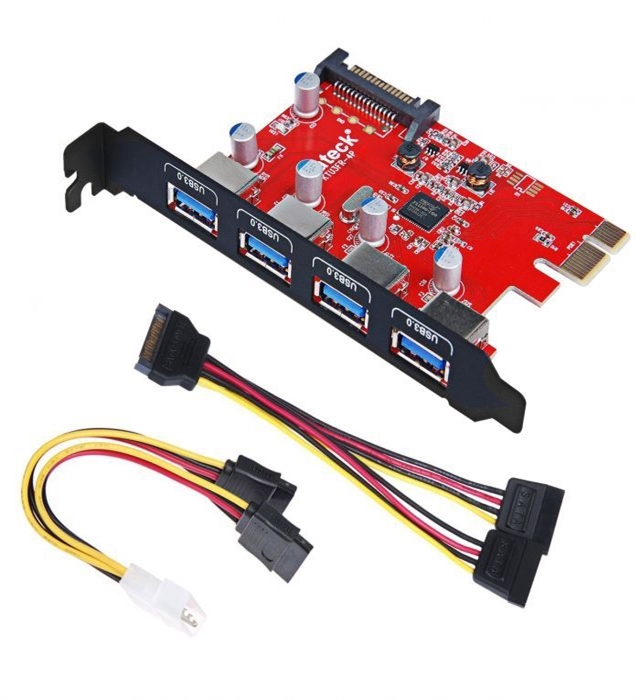 inateck 4-Port USB 3.0 PCI-E Card KTU3FR-4P
Qty: 1 $19.99