Vapor - The Small Form Factor Big Air Build
by dsimmc
Posted on: 8/1/2020
Build Description
My previous gaming computer served me well for the past several years, but having to lug an EATX case down the stairs to my VR setup got tiring. For this build, I decided to downsize to mini-ITX. Thus, Vapor was born. Vapor lives a double life. On my desk it serves as a traditional gaming PC for games like Doom, Call of Duty: Modern Warfare, and Rocket League. Plug in the Oculus Rift and it becomes a beastly virtual reality rig that can handle the most demanding titles like Half-Life: Alyx, Boneworks, and Blade & Sorcery.

While many small form factor PC cases can be difficult to work in, the NCASE M1 proved to be much easier than anticipated. Some small cases are built on "sandwich style" setups dependent on riser cables and restricted airflow potential. The NCASE M1 is the perfect middle ground between size and cooling performance, and doesn't require any riser cables. The popularity of the NCASE M1 on enthusiast forums like /r/sffpc led to a wealth of knowledge and guides. One person even made a spreadsheet comparing several different cooling solutions and their temperatures. Finding and assembling all the parts was made much easier with the community's expertise, and I couldn't be more thankful.

While I'm currently content with the thermals, I know I can do better. In early 2021 I want to replace the cooler on my GPU with the heatsink from an Arctic Accelero Xtreme III, and fit two 120mm Noctua NF-A12x25 fans underneath. This mod will decrease GPU temperatures dramatically, and help me fully realize my big air ambitions for this build: Big fans, big airflow, cooler temperatures. I'm also considering upgrading the motherboard to one that supports front-panel USB C ports like the one on the front of the my case. Lastly, I thought about replacing the side panel with a tempered glass one. However, the "RGB lights shining through holes" look is really growing on me.
Favorite Feature
I really like how easy it is to build and tinker inside of the NCASE M1. Many of its components can be removed. The side and top panels are held in place with pushpins, not screws. This is my first build where I was easily able to plug in the 8-pin power connector on the motherboard without any fear of making an accidental blood sacrifice.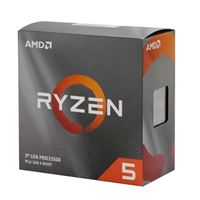 AMD Ryzen 5 3600 Matisse 3.6GHz 6-Core AM4 Boxed Processor with Wraith Stealth Cooler
Qty: 1 $154.99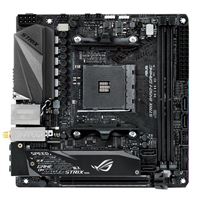 ASUS B450-I ROG Strix Gaming AMD AM4 mITX Motherboard
Qty: 1 $134.99
Zotac GeForce GTX 1080 AMP! Edition
Qty: 1 $450.00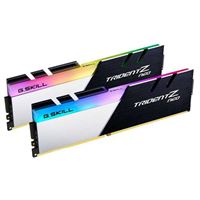 G.Skill Trident Z Neo Series RGB 16GB (2 x 8GB) DDR4-3600 PC4-28800 CL16 Dual Channel Memory Kit F4-3600C16D-16GTZNC - Black
Qty: 1 $111.99
Corsair SF600 Platinum
Qty: 1 $144.99
Samsung 970 EVO M.2 512 GB
Qty: 1 $169.99
WD Blue 3D NAND M.2 2TB Internal PC SSD
Qty: 1 $199.99
ASUS ROG Addressable RGB LED 60cm Strip
Qty: 1 $29.99