Enterprise NX-01
by James M
Posted on: 11/18/2020
Build Description
General Purpose Rapid-Edit Computing.
A reliable future-proof foundation for fast file access and manipulation for 3-5 year service tour.

Created to Carry Archive Data, And Develop New Content.

Games: Fallout 4, Skyrim, Borderlands, Rome II Total War, Far Cry 4, 5, New Dawn, Modding
3d Modelling: Blender, Truespace
Video Editing: DaVinci Resolve, AVS
Photo Editing: Photoshop
Documents: MS Office, Legal, Archival
Web Development
Research and Development (Computer Arts)

Intend to:
create/apply custom vinyl decals
Expand Capacity

Description:
No Lag, No Lines, No Waiting, AIO
Extremely fast IO, with redundant backup peace of mind.
Fast IO makes Everything GO better.
Large display- very immersive for FPS, Panorama and Driving games.
Multi-Input Mouse, Pen, Voice, Gamepad, (Previously had 49" Touchscreen, will have 55" Touchscreen or VR)

Can display 6 word pages at once, Edit 4k Images and video effortlessly, 3d Modelling in true workstation mode, watch/record TV while working.
Fast Loading, and saving games.
Mad overclocking capability, Windows sees it at ~34GHz actually set to 4.2GHz @~36C Has run @ 5.4GHz

Preferred Upgrades:

(Simple)
Matching pair of SAMSUNG 970 EVO NVMe drives for x4 RAID 0,1
OR
(Advanced)
4x Samsung 970 pro NVMe for x4 RAID 0,1 (to double cache)
Alternately
Inquiring about Intel Optane vROC on Dimm.2_1

(Simple)
Touch Screen Input
OR
(Advanced)
VR Headset

(Simple)
[Twin Nacells]
ASUS GeForce RTX 2080 8GB ROG STRIX Gaming (NVlinked)
OR
Future
Nvidia 24GB Ampere 3090

Favorite Feature
The Federation's First Warp 5 Vessel.
Overclocking capability is out of this world!

Conversations with Asus Support seem to indicate this is an unintended configuration.

Custom steel risers hold on on top panel magnetically, industrial and fiber fabric dust filtering, Custom Mesh substructure.
Using lower fans for "exhaust" instead of "airflow" keeps components/interior very cool.
SSD backup equal in size to all RAIDs combined.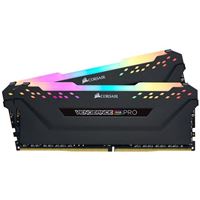 Corsair Vengeance RGB Pro 16GB (2 x 8GB) DDR4-3200 PC4-25600 CL16 Dual Channel Desktop Memory Kit CMW16GX4M2E3200C16 - Black
Qty: 4 $89.99
Corsair Graphite 760T ATX Full-Tower Computer Case - Black
Qty: 1 $189.99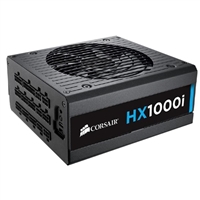 Corsair HXi Series HX1000 1000 Watt 80 Plus Platinum ATX Fully Modular Power Supply
Qty: 1 $299.99
Asus 16X BW-16D1HT Internal Blu-ray Burner Drive Bundle with 1 Pack M-DISC BD, Cable Accessories and Mounting Screws (Supports BDXL and M-Disc, Retail Box)
Qty: 1 $99.99
Asus Gladius II Origin
Qty: 1 $59.99
Asus ROG Rampage VI Apex
Qty: 1 $375.00
Asus ROG Strix RTX 2080 Gaming 8GB
Qty: 1 $995.00
ASUS ROG Strix Scope RGB Mechanical Gaming Keyboard - Cherry MX Silver (Silent Keys)
Qty: 1 $119.99
Brother 7820N AIO Network Laser Printer
Qty: 1 $150.00
Canon Pixma iP4000
Qty: 1 $250.00
Corsair Hydro Series H150i PRO RGB AIO Liquid CPU Cooler
Qty: 1 $325.00
Corsair LL140 RGB Hydraulic Bearing 140mm Case Fan
Qty: 1 $44.99
Corsair LL140 RGB Hydraulic Bearing 140mm Case Fan with Lighting Node Pro - Twin Pack
Qty: 4 $127.00
Cricut Maker, most attachments
Qty: 1 $750.00
Form 1 SLA 3d Printer
Qty: 1 $500.00
HAUPPAUGE WinTV-quadHD PCI Express TV Tuner Card 1609
Qty: 1 $99.95
ICY DOCK Quad Bay 2.5" SATA/SAS SSD/HDD Trayless Hot-swap Dock/Mobile Rack for 5.25 Drive Bay - flexiDOCK
Qty: 1 $59.99
Intel i9 7960X 16core @25.5GHz
Qty: 1 $1,450.00
Micron 1100 2TB SSD
Qty: 4 $275.00
Micron 5200 Ion 7.68TB SSD
Qty: 1 $995.00
Microsoft Surface 64GB (1514)
Qty: 1 $80.00
Microsoft XBox Wireless Gamepad Controller
Qty: 1 $29.99
Samsung 55" Q60R 4K (2160P) UHD HDR Smart TV
Qty: 1 $850.00
Samsung 970 EVO NVMe
Qty: 2 $625.00
Samsung UN22D5003BF 22-Inch 1080p
Qty: 1 $45.00
Wacom ET-0405 Graphite USB Tablet
Qty: 1 $20.00
XBOX ONE X S KINECT 3D/MOTION SENSOR with ADAPTER for XBOX ONE S & PC
Qty: 1 $99.99