Liquid Cooled ITX Gaming PC
by Manuel L
Posted on: 7/31/2020
Build Description
I had been using a MSI gaming laptop for 6 years but now things have changed!
This was my first mini-ITX build and also the first time using rigid tubing! It was an exciting build to explore liquid cooling and create a system for 1440p gaming.
Runs many games really smooth on 1440p. such as World of Tanks, Destiny 2, GTA 5, World of Warcraft, Overwatch, COD Warzone, and... I'll need more storage space for more games.
For future upgrades, I would like to add two 1TB SATA SSDS and if necessary another 1TB NVMe Drive. I like playing all types of games and look forward to having a large library of games to choose from instead of uninstalling and reinstalling all the time.
Doing the PETG tube bends in the H210i was a challenge but it was so satisfying to utilize most of the space in a small case.
I'm thinking of adding one of the dyes that came with the Liquid Devil when I drain the distilled water to install Noctuas in the front of the case; currently using Cougar 120mms.
CPU and GPU temps at idle are 40-45C, as ambient is above 32C since I built this PC. At loads, temps range from 55 to 65C depending on the game.
Undervolted the 5700XT and not OC'ing the 3700x. Little worried about the CPU temps being higher than the GPU at idle but I will continue to monitor it.
Favorite Feature
The EK-Quantum Kinetic FLT Pump/Reservoir Combo came out pretty well in the H210i and the tubing looks nicer using it too!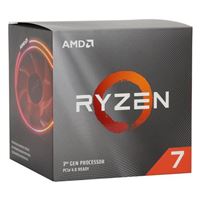 AMD CPU Ryzen 7 3700X Matisse 3.6GHz 8-Core AM4 Boxed Processor with Wraith Prism Cooler
Qty: 1 $259.99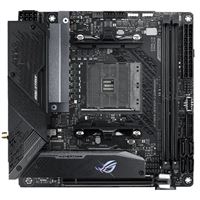 ASUS Motherboard B550-I ROG Strix Gaming AMD AM4 mini ITX Motherboard
Qty: 1 $229.99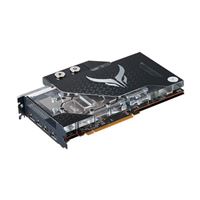 PowerColor Video Card Radeon RX 5700 XT Liquid Devil Overclocked Liquid Cooled 8GB GDDR6 PCIe 4.0 Graphics Card
Qty: 1 $599.99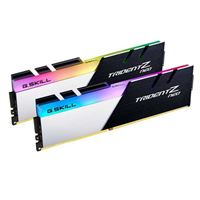 G.Skill RAM Trident Z Neo Series RGB 32GB (2 x 16GB) DDR4-3600 PC4-28800 CL16 Dual Channel Memory Kit F4-3600C16D-32GTZNC - Black
Qty: 1 $178.99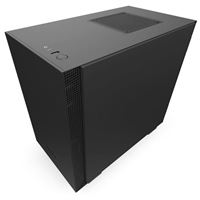 NZXT Case H210i Tempered Glass Mini-ITX Mini-Tower Computer Case - Black
Qty: 1 $109.99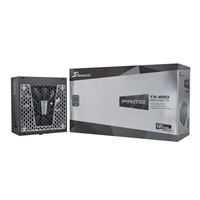 Seasonic USA Power Supply Prime Ultra 850 Watt 80 Plus Titanium ATX Fully Modular Power Supply
Qty: 1 $239.99
Samsung M.2 SSD 970 EVO+ 1TB SSD V-NAND M.2 2280 PCIe NVMe 3.0 x4 Internal Solid State Drive
Qty: 1 $179.99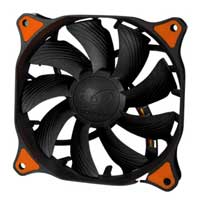 H.E.C. Case Fans Cougar CFV12HPB Hydro Dynamic Bearing 120mm Case Fan
Qty: 2 $17.99
EKWB Water Cooling Accessories EK-CoolStream SE 240 - Dual
Qty: 1 $59.99
EKWB Water Cooling Accessories EK-CoolStream SE Single 120mm Water-Cooling Radiator
Qty: 1 $43.99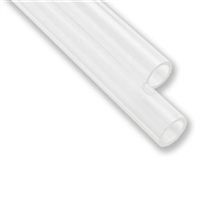 EKWB Water Cooling Accessories EK-HD 3/8" (10 mm) x 5/32" (12 mm) Solid PETG Tubing 19.5 in. 2 Pack - Clear
Qty: 3 $5.99
EKWB EK-Quantum Kinetic FLT 120 Pump/Reservoir Combo
Qty: 1 $189.99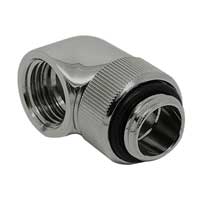 EKWB Water Cooling Accessories G 1/4" 90° Swivel Adapter Fitting - Black
Qty: 6 $7.99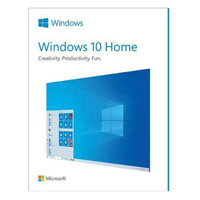 Microsoft Operating System Microsoft Windows 10 Home 32/64-Bit - USB
Qty: 1 $139.99
EK Water Cooling Accessories Quantum Velocity D-RGB AMD Water Block
Qty: 1 $119.99
ASUS Monitors VG27AQ 27" WQHD 165Hz HDMI DP G-Sync HDR Eye Care IPS LED Gaming Monitor
Qty: 1 $429.99