Windows 11 "BIG DEAL" Home use not gaming.
by Choyashi
Posted on: 1/31/2022
Build Description
Built it to get Windows 11. Not a gamer. It's in my ten year old Thermaltake mid tower case, now with a new power supply.
I did this thing as cheap as I could. The $89 i3 quad core is faster then the 6 core AMD FX that won't run Win 11.
I bought a returned Asus motherboard, that was complete except the M,2 screws, and it seems to work fine.
Like my cpu, my old ASUS legacy bios board won't run Win 11 either. And, of course it used DDR3, so I had to get new ram.
Then there was the MBR Hard Drive problem and the UEFI bios differences.
Such as, the : You can't boot from a legacy MBR HD if you use on board graphics,
and then if you can find someone that knows that your lucky!
So, you can now boot your old HD in legacy mode but guess what,
you won't have "Secure Boot" so no Win 11! Which is what this is all about.
Now ask on line how to change your MBR HD to GPT and keep it bootable!
99% of the answers say, "No sweat, but you can't boot from that drive anymore!
So, how you gunna get that Windows 11, since you don't have a activation key because
your copy is "digital" and if it don't boot you ain't got anything.
See how many answers you get to that question online.
I'll save you the trouble, you have to pay $45 dollars for Aomei backerupper.
Then you can get Win 11, and try to find all the stuff you use to use that they
just moved around to make it feel different, and call Netflix to ask why you can't
watch a movie, but spammers can still find you through all this TPM, secure boot,
and all the new Win 11 security and safe web shite.
IT'S A NEW DAY IN COMPUTING. HURRAY!!
Favorite Feature
After having to learn all the new stuff that has happened in ten years and getting really lucky that someone at Micro Center's help desk knew a critical answer.
I finished my build and got the super fantastic, out of this World, Stupendous Windows 11, after only 6 days of going crazy..........
Intel Core i3-10105 Comet Lake 3.7GHz Quad-Core LGA 1200 Boxed Processor - Intel Stock Cooler Included
Qty: 1 $89.99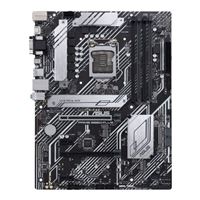 ASUS B560-PLUS Prime Intel LGA 1200 ATX Motherboard
Qty: 1 $95.96
G.Skill Ripjaws V 16GB (2 x 8GB) DDR4-2666 PC4-21300 CL15 Dual Channel Desktop Memory Kit F4-2666C15D-16GVR - Red
Qty: 1 $64.99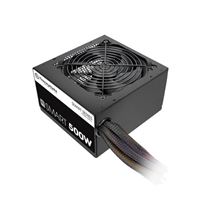 Thermaltake Smart Series 500 Watt 80 Plus ATX Non-Modular Power Supply
Qty: 1 $34.99