Intel Skylake
by Dan L
Posted on: 1/20/2022
Build Description
This is my first PC build ever, and it is still going strong today! I built it for a mainly gaming purpose, with a little internet browsing and homework on the side.
Favorite Feature
I am really happy with the case I have, the Corsair 400C. While tempered glass is the trend these days, the acrylic panel in this one allows for the door to swing out easily, and there is no fear of breaking anything.
Intel Core i5-6600K
Qty: 1 $180.00
Asrock Z170 Pro4
Qty: 1 $80.00
Zotac NVIDIA GeForce GTX 1070 AMP!
Qty: 1 $300.00
ADATA XPG GAMMIX 2x8gb DDR4 3000
Qty: 1 $70.00
Corsair 400C
Qty: 1 $50.00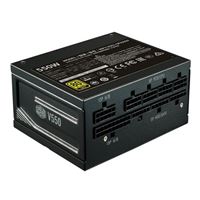 Cooler Master V550 550 Watt 80 Plus Gold SFX Fully Modular Power Supply
Qty: 1 $119.99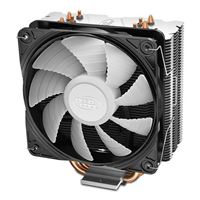 Deep Cool GAMMAXX400V2 Blue CPU Air Cooler with 4 Heatpipes, 120mm PWM Fan and Blue LED for Intel/AMD CPUs
Qty: 1 $29.99
ADATA XPG GAMMIX SX6000 500gb
Qty: 1 $100.00