Ambient Overkill
by Michael W B
Posted on: 12/19/2019
Build Description
The system was originally built for benching in overclocking competitions, specifically for CPU and memory overclocking. It has since been used for general web browsing and gaming, with some performance tweaking going on every now and then when I get the urge. I can bench the delidded 8700k at 5.4ghz (Thermal Grizzly Conductonaut on the die) in Cinebench and my memory runs stable at DDR4 4000 C15-15-15-30 with a Command Rate of 2. tREFI at 65535 and tRFC at 300. Every single timing has been tightened to their limits, from primaries all the way down to the last tertiary timing. RTL and IO-L values have been manually dialed in to prevent the RAM from training outside of my specifications. Currently, the least impressive aspect of my system is the graphics card. It's a stock RTX 2080 Ti using a reference PCB and modded to use my old 1080 Ti FTW3 Hybrid cooler. Anything is possible with a rotary tool. I plan on using a custom Heatkiller Pro IV block to replace the FTW3 hybrid cooler and eventually mod the card to support a higher power limit through shunt mods.

My cooling solution is quite overkill, hence the name of this build. My CPU water block is a Heatkiller Pro IV. My loop has a massive 1260mm radiator with 18 Corsair ML140 fans in a push-pull configuration. My water never exceeds the ambient air temperature in my room. It's for this exact reason that I am able to bench my processor as high as 5.4ghz, and run at 5.1ghz stable under load. I use a standard EKWB D5 Liang pump which has a high enough flow rate to move the liquid through my radiator. To top everything off, I use a little pink desk fan to keep my motherboard VRM's cool under this heavy load. If it looks stupid but works, it's not stupid.
Favorite Feature
My favorite part of this build is by far the radiator. It's big, unsightly and demonstrates the purpose of my machine simply by looking in it's direction. When your radiator is just as big as your chassis, you know you are doing something right. I'll never need to worry about my cooling solution holding my components back, because that radiator will always have the thermal capacity to answer any of the hardware I throw at it. That peace of mind is invaluable when overclocking. My only gripe about it is the 18 fans that were attached to it, and the cable clutter that brings. I needed 3 fan splitter hubs to keep them all powered. In the future, I may consider swapping the 18 140mm fans for 8 200mm fans (4 on each side in push-pull). It will reduce my overall static pressure, but should help clean that clutter up to a single fan splitter and reduce noise tremendously.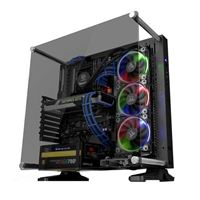 Thermaltake Case Core P3 Tempered Glass ATX Mid-Tower Computer Case - Black
Qty: 1 $139.99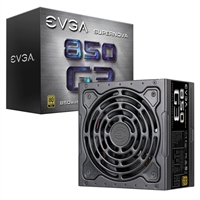 EVGA Power Supply SuperNOVA 850 G3 850 Watt 80 Plus Gold Modular ATX Power Supply
Qty: 1 $179.99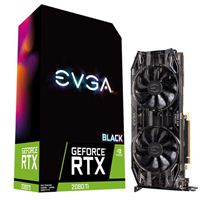 EVGA Video Card Black Gaming GeForce RTX 2080 Ti Dual-Fan 11GB GDDR6 PCIe Video Card
Qty: 1 $1,069.99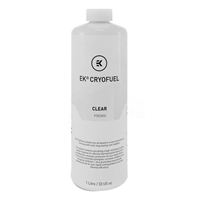 EKWB Water Cooling Accessories CryoFuel Pre-Mixed Coolant 1000 ml - Clear
Qty: 2 $17.99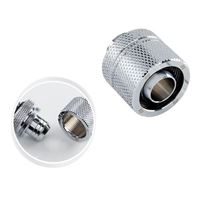 Bitspower Water Cooling Accessories G 1/4" Straight Compression Fitting - Silver
Qty: 6 $9.99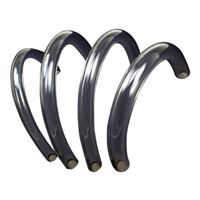 PrimoChill Water Cooling Accessories PrimoFlex 3/8" (10 mm) x 1/2" (13 mm) Advanced LRT Tubing 10 ft. - Crystal Clear
Qty: 1 $31.99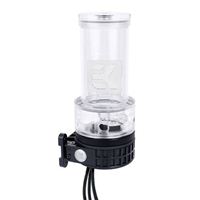 EKWB Water Cooling Accessories EK-XRES 140 Revo D5 PWM Water Cooling Pump and Reservoir
Qty: 1 $169.99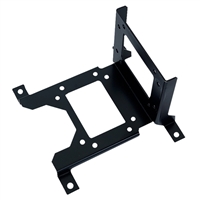 EKWB Water Cooling Accessories EK-UNI Pump Mounting Bracket Vertical
Qty: 1 $14.99
Bitspower Water Cooling Accessories G 1/4" Mini Valve - Matte Black
Qty: 1 $24.99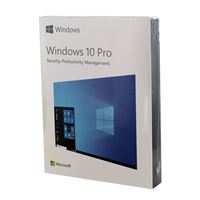 Microsoft Operating System Windows 10 Pro 32-bit/64-bit English USB
Qty: 1 $199.99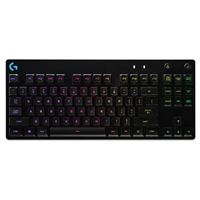 Logitech G Keyboard PRO Mechanical Gaming Keyboard - GX Blue Clicky
Qty: 1 $129.99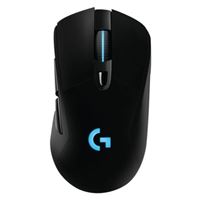 Logitech G Mouse G703 LIGHTSPEED RGB Wireless Optical Gaming Mouse - Black
Qty: 1 $99.99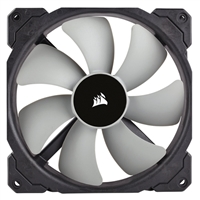 Corsair Case Fans ML140 Magnetic Levitation 140mm Case Fan - Twin Pack
Qty: 9 $44.99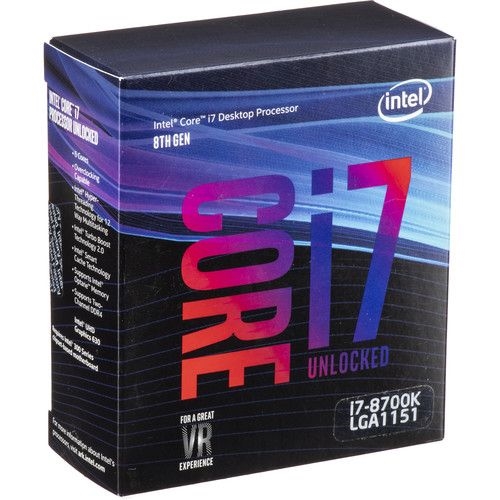 Intel Core i7 8700K
Qty: 1 $279.99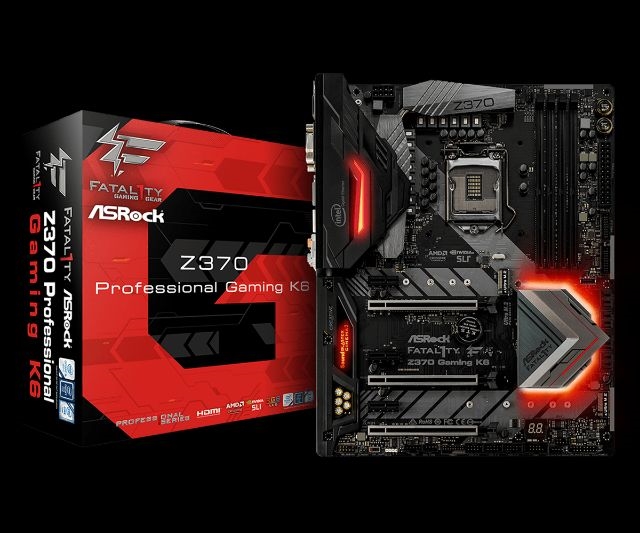 ASRock Fatal1ty Z370 Gaming K6
Qty: 1 $159.99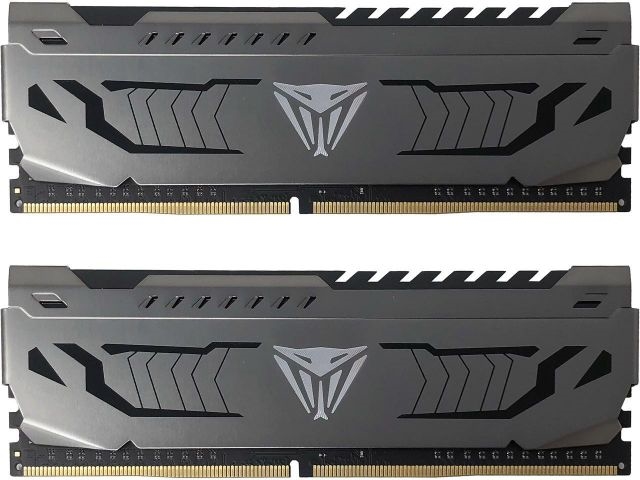 Patriot Viper Steel 16GB (2 x 8GB) DDR4 4400 PVS416G440C9K
Qty: 2 $129.99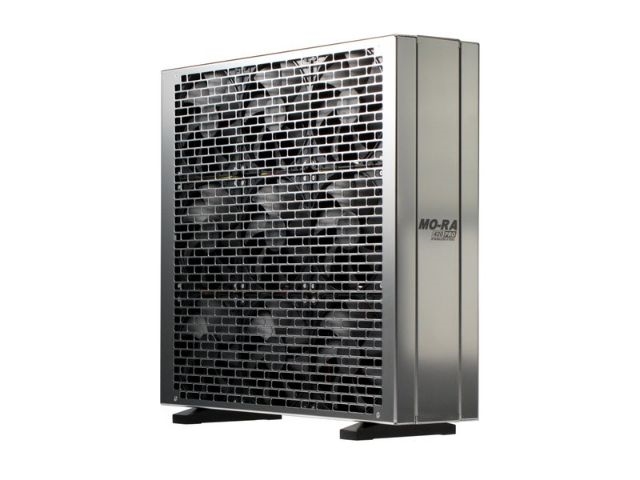 MO-RA3 420 Pro Stainless Steel 1260mm Radiator
Qty: 1 $280.00
MO-RA3 420 Blende Classic Stainless Steel Side Panel
Qty: 2 $40.00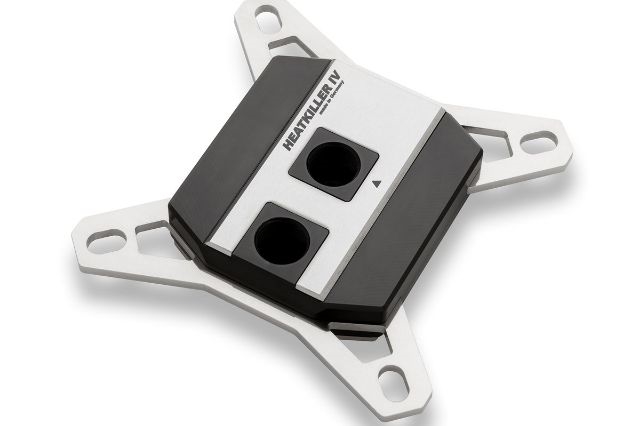 HEATKILLER® IV PRO (INTEL processor) BLACK COPPER Water Block
Qty: 1 $95.00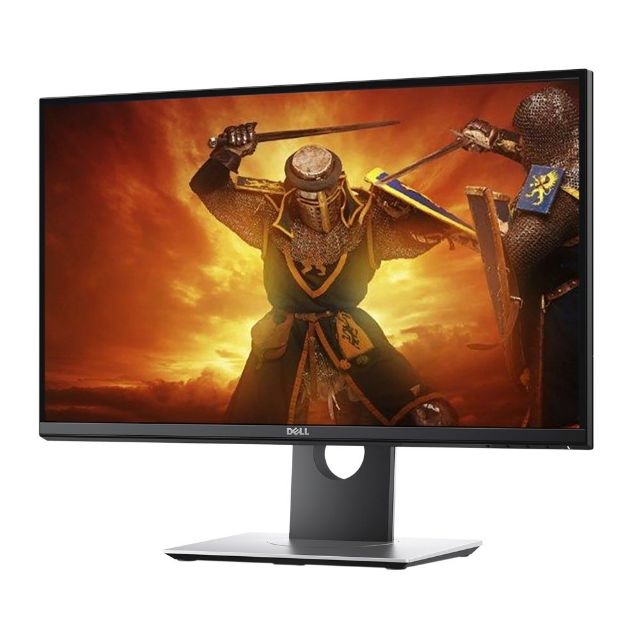 Dell S2417DG 24 inch 165hz G-Sync Monitor
Qty: 1 $349.99