The Silent Server
by Emil W
Posted on: 12/23/2021
Build Description
The original purpose of the build was for software development, particularly large C codes. Its original GPU was an RX 550 since I wasn't planning to game on it. It also serves as a small storage server, with primary storage running on the two SX8200 Pro in RAID-0 on btrfs (although I'm thinking of moving to ZFS). It also serves a local music player, so that people in the house are free to stream music from it.

As I recently started to get into gaming during the build, I purchased an RX 6600 XT (non-Quadro NVIDIA drivers are a pain to install on any system). I'm planning to re-use the RX 550 as a host GPU (since I'm running Linux) and moving my RX 6600 XT to a Windows guest. The games I'm currently playing are Skyrim, Doom 2016 / Eternal, Yakuza series, The Witcher series, and GTA 5 (and others in the backlog).

Some of the goals of the build, not relating to its performance, are that it must be quiet, stable, and easy to maintain. Hence, the Noctua coolers and fans, ECC memory, fanless PSU, and the computer not running outside a case. I've also replaced the GPU fans with the Noctua NF-A12x25, so it will be running cool and quiet.

As of writing, a GPU fan adapter is currently waiting for manufacturing a long with a custom test-bench made from aluminum T-frames and Delrin. Future upgrades will replacing with 2 TB SSD from a more reputable brand as the drives are recently not being detected by the system (both in Linux and Windows).
Favorite Feature
The best part about the current server is easy maintenance from the fact that there's no case; all I need to do to clean is up is whip up an air blower. Additionally, due to the fanless PSU, an NH-D15, and a pair of NF-A12x25 as GPU fans, the build is near silent except for the occasional coil whine.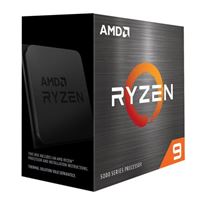 AMD Ryzen 9 5950X Vermeer 3.4GHz 16-Core AM4 Boxed Processor - Heatsink Not Included
Qty: 1 $669.99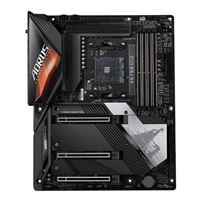 Gigabyte X570S AORUS MASTER AMD AM4 ATX Motherboard
Qty: 1 $389.99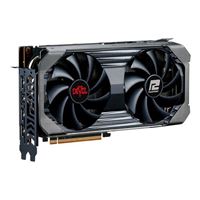 PowerColor AMD Radeon RX 6600 XT Red Devil Dual-Fan 8GB GDDR6 PCIe 4.0 Graphics Card
Qty: 1 $599.99
PowerColor RX 550 Red Dragon
Qty: 1 $100.00
Kingston Server Premier KSM32ED8/32ME
Qty: 2 $180.00
Seasonic Prime TX-700 Fanless
Qty: 1 $250.00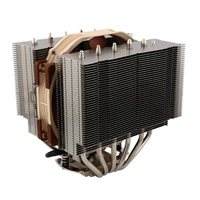 Noctua NH-D15S CPU Cooler
Qty: 1 $109.99
Adata SX8200 Pro 1TB
Qty: 2 $110.00
SK Hynix P31 2TB
Qty: 1 $200.00
Noctua NF-A12x25 PWN
Qty: 2 $30.00