IK Multimedia

IK Multimedia iRig Pre 2 Voice Mobile Microphone Preamp for Smartphone, Tablet, DSLR, Computer Laptop, Video Camera
Overview
Equipped with the IK Multimedia iRig Pre 2 Ultracompact XLR Microphone Interface, you can easily record your favorite dynamic or condenser microphone to a smartphone, tablet, camera, or computer while keeping your setup simple and small. The included AA batteries power the iRig Pre 2 for up to 20 hours, so you can knock out podcasts, vocal parts, interviews, or instrument performances no matter where you are.
Record To A Smartphone, Tablet, Camera, or Computer
Features
iRig Pre 2 is a pocket-sized mic preamp that lets you easily use your XLR mics to record, perform and stream with your iPhone, iPad, Android device or DSLR camera. The sequel to the best-selling mobile mic pre of all time, iRig Pre 2 delivers the same professional sound you're accustomed to, while adding direct monitoring, auto-switching wiring for use with digital cameras, and so much more.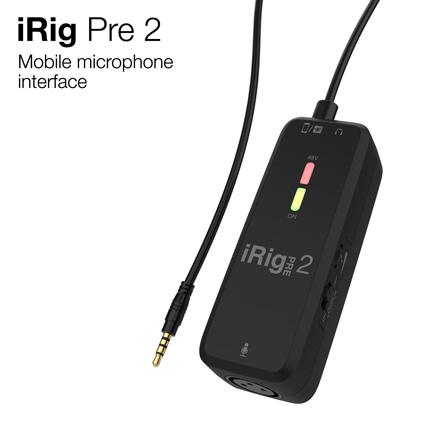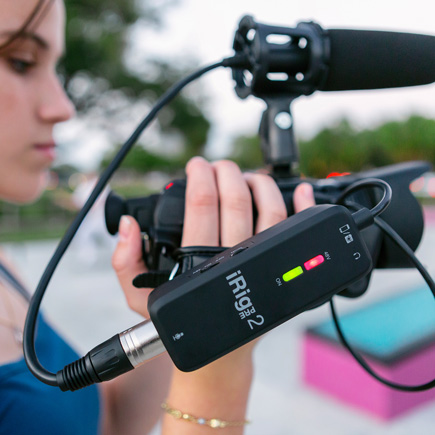 The Easiest Way To Connect
Whether you're recording a podcast or your new album, shooting an interview or an action sequence, iRig Pre 2 is the easiest way to connect any type of XLR microphone to an iPhone, iPad or Android device. And its new, auto-switching circuitry lets iRig Pre 2 instantly adapt to work with the input on your digital camera, as well.
Good To Go Up To 30 Hours
Need phantom power for your condenser mic? iRig Pre 2's 2 AA batteries provide true +48V phantom power (many other mobile mic preamps only offer 32V, degrading your mic's performance) for around 8 hours of continuous use.
To use your favorite dynamic or ribbon mic, simply turn off the phantom power and you're good to go for even longer, up to 30 hours!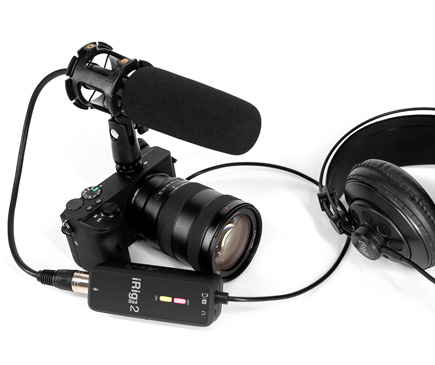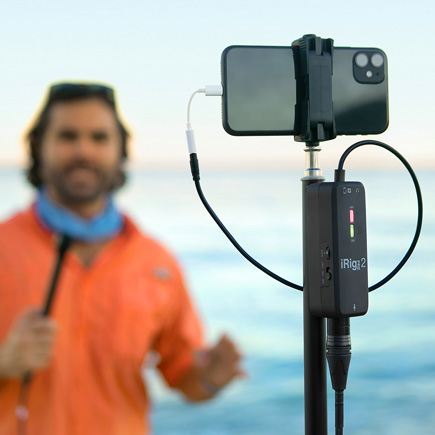 Works With All Of Your Favorite Apps
For iPhone, iPad, Android and digital cameras
Built-in XLR connector for microphones
Adjustable gain control and +48v phantom power
Headphone output with direct monitoring
Works with all your favorite apps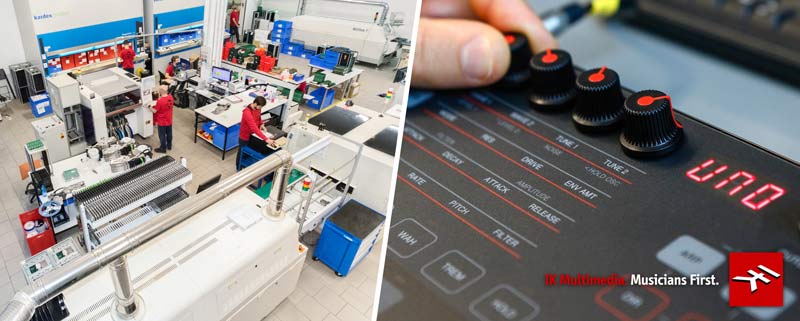 IK Multimedia iRig Pre 2 Voice Mobile Microphone Preamp for Smartphone, Tablet, DSLR, Computer Laptop, Video Camera