Dreamgear

Dreamgear Commuter Bag for Nintendo Switch Lite
Overview
The Commuter bag for Nintendo Switch Lite has been specially designed to ensure ultimate protection and storage for your console and accessories. Features a tactile design with strategically placed padding and a plush interior to prevent damage and scratches.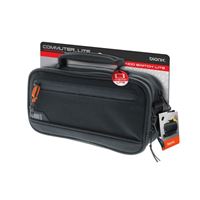 Dreamgear Commuter Bag for Nintendo Switch Lite
Usually ships in 5-7 business days.