Baolian

Baolian White Trackball with USB Kit
Overview
Add precise control to your arcade cabinet with this flush mount USB track ball! Unlike many other trackballs, this track ball mounts flush to the surface of your control panel with 4 screws. Experience games like Crystal Castles with their original controls. Compatible with any system that uses a mouse for input, including Raspberry Pis, Windows and Linux PCs, and Macs.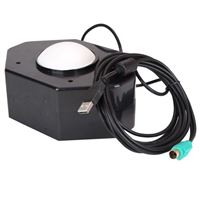 Baolian White Trackball with USB Kit
Usually ships in 5-7 business days.