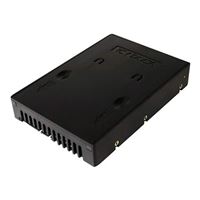 Icy Dock USA

Icy Dock USA 2.5" to 3.5" SSD/SATA Converter
Overview
ICY DOCK's MB882 series MB882SP-1S-1B 2.5" to 3.5" SSD & SATA HDD Converter can convert most of 2.5" SATA and SSD hard drive into a 3.5" SATA drive. It has enough ventilation to keep the 2.5" drive cool and can protect your drive.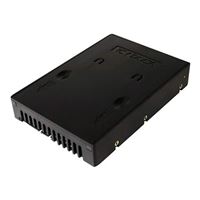 Icy Dock USA 2.5" to 3.5" SSD/SATA Converter
Usually ships in 5-7 business days.