GAEMS

GAEMS Sentinel Pro XP 1080p Portable Gaming Environment
Overview
GAEMS Sentinel and your favorite gaming console transforms any space into your own Personal Gaming Environment. The ultimate combination of portability and gaming performance that GAEMS has become famous for is now wrapped in a new sleek and patented design that provides a bigger gaming experience in a smaller: lighter and sleeker overall hard-shell case. Total gaming immersion begins with a high quality: low-latency IPS panel. Sentinels integrated 17 FHD Anti-Glare panel delivers. Plug your favorite gaming headset into the Sentinels 3.5mm audio output jack or just crank up the sound with GAEMS onboard soundstage which includes individually chambered 3W stereo speakers specifically tuned for great gaming sound.
Your Personal Gaming Environment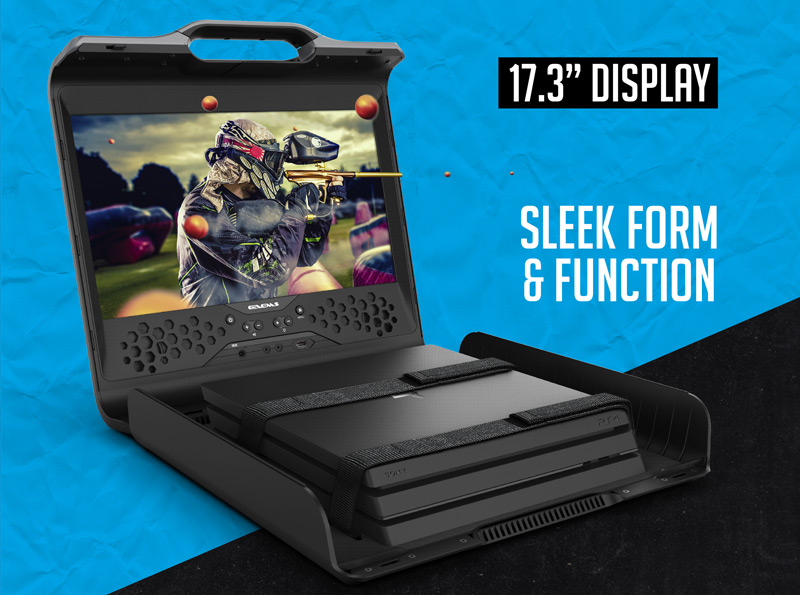 sen·ti·nel: soldier or guard whose job is to stand and keep watch.
GAEMS Sentinel™ Personal Gaming Environment™ with patented rugged design is engineered lightweight for easy mobility and setup for serious and casual console gamers on the go!
Sentinel commands a presence when opened or closed. Lightning fast 17.3" IPS FHD gaming panel brings vibrant colors, deeper blacks and superior viewing angles than any predecessor. Chambered speakers for improved sound and 3.5mm audio outputs for use with your favorite headsets.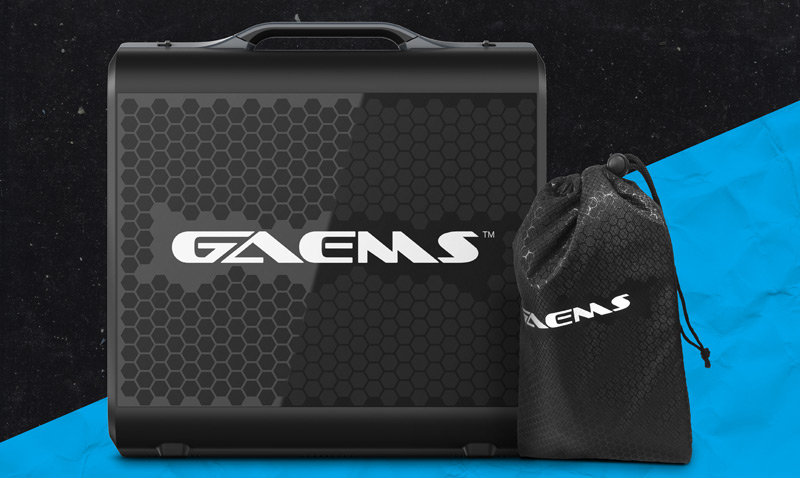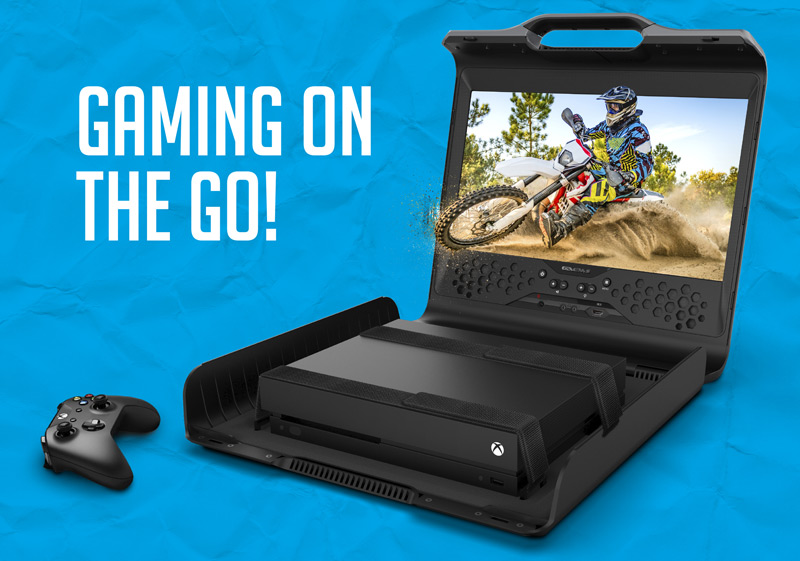 GAEMS Sentinel Pro XP 1080p Portable Gaming Environment