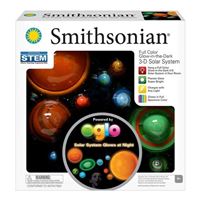 Smithsonian

Smithsonian 3-D Glow Solar System
Overview
The Smithsonian 3D Solar System Kit lets you turn your children's room into a planetarium and provides a fun way to teach them about Earth and the other planets. Smithsonian 3-D Hanging and Glowing Solar System includes: Sun and 8 planets with hooks and cord for hanging. Features planets that use Oglo technology to glow in the dark in the colors that you see during the day. Oglo charges with any light and glows super bright. Adult supervision required. Ages 6 and up.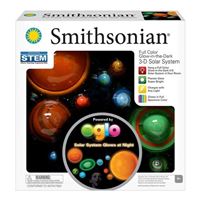 Smithsonian 3-D Glow Solar System
Usually ships in 5-7 business days.