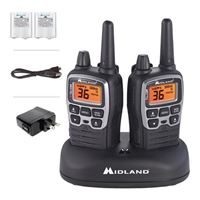 Midland

Midland Xtalker 38 Mile Two-Way Radio kit 2-pack
Overview
Clear Reception. Clear Transmission. Clear Sound Quality. With the longest talk time (over 15 hours) X-TALKER T71 has up to a 38-mile range and features 36 Channels and 121 Privacy Codes, Channel Scan, and our legendary Weather Alert and Weather Scan technology.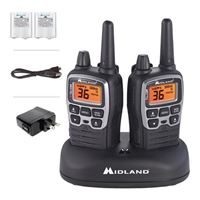 Midland Xtalker 38 Mile Two-Way Radio kit 2-pack
Usually ships in 5-7 business days.