Corsair

Corsair MM200 Extended Edition Gaming Mouse Mat
Overview
MM200 Extended Edition is an amazing 930mm wide thats more than three feet. Its big enough for large gaming keyboards, with plenty of room left over for your mouse. The cloth surface of the MM200 delivers excellent glide characteristics that allow you to execute fast swipes and pull off high precision shots with confidence and consistency. Its optimized for gaming sensors, with a carefully screened surface material that delivers excellent tracking.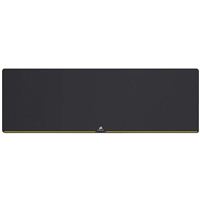 Corsair MM200 Extended Edition Gaming Mouse Mat
Usually ships in 5-7 business days.