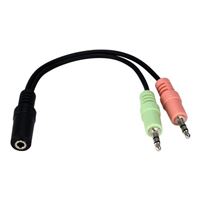 QVS

QVS 3.5mm Female to Dual 3.5mm Male Speaker/Microphone Headset Splitter 6 in. - Black
Overview
This 3.5mm adapter splits a 3-Ring audio/mic into separate audio/speaker and mic ports. Use your smartphone headset on your computer for VOIP applications. Features speaker and mic color code for easy identification.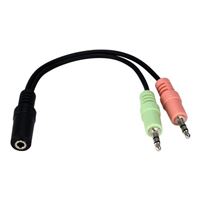 QVS 3.5mm Female to Dual 3.5mm Male Speaker/Microphone Headset Splitter 6 in. - Black
Usually ships in 5-7 business days.