iFixit

iFixit Polymide Tape 0.5 inch wide
Overview
Polyimide tape is utilized in electronic components for space exploration as well as many consumer electronics. It is a low-outgassing material with high temperature resistance, excellent thermal conductivity, and low radiation interference. Indispensable as masking in wave soldering and powder coating, the Polyimide properties make it ideal for electric insulation in X-Ray devices and radioactive environments too.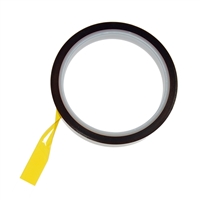 iFixit Polymide Tape 0.5 inch wide
Usually ships in 5-7 business days.